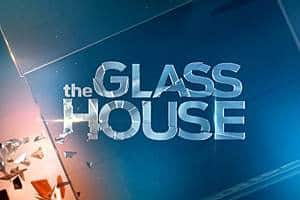 Picture this: the interior of a house built out in small, modern-decorated squares, full of bright colors and hopefully even more colorful personalities. The entire space, including its 'lawn'occupies the inside of a warehouse-sized soundstage in the middle of a city that goes on oblivious around it. There are cameras in every corner, behind every mirror, and yes, even in the showers. Inside are fourteen (at least at first) inhabitants from all walks of life, carefully cast to be new and unique, and hopefully refreshing, voices for the reality genre. Is this the future of television? If a house isn't built outdoors, will anyone know it's there?
Kenny Rosen, the executive producer behind The Glass House isn't too afraid of that latter question. After all, his new ABC reality series has been grabbing headlines well before even announcing its contestants simply for being similar to CBS'own 'they all live in a house and inevitably fight with each other'competition series (on which Rosen also used to work), Big Brother. But Rosen is confident The Glass House will be much more tune-in television this summer because it is 'fully interactive. I don't think anybody's done that before!'He boasted during a set tour that had bloggers weaving through narrow, cool, black-drape covered passages ways like it was Halloween at Madison Scare Garden.
The house isn't the only unique thing about this show, though. Rosen claimed they cast the show 'completely uniquely'from any other reality program he has worked on, as well:
'We're not just looking for young people or hard bodies who are there just to fight with each other,'he laughed. 'We have people on here who have real redeeming qualities because it's really important, for this game to work, that the viewers can get behind our cast and support them and try to carry their favorite players until the end of the game.'
The Glass House contestants may have been cast by the show, but Rosen assured us that everything else would be voted on by America–from what activity the group has to partake in that day ('Maybe we'll offer them an option of having a yoga teacher come in and teach a lesson or a fencing instructor,'he considered), to what kind of chef will cook for them that week ('Will it be a line cook or a fine dining chef? You decide!'). There will be live blocks of time during which the general audience can interact directly with the contestants online, as well: from 8pm to midnight on Mondays and noon to 1pm every Tuesday, Wednesday, and Thursday.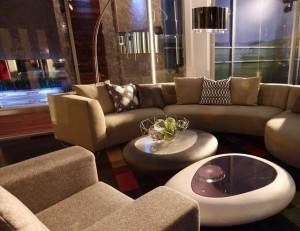 'I can see who's participating, who's not participating, who's being funny, who's not being funny, who's looking to entertain me and really impress me,'Rosen said, noting that contestants are never forced by production to do anything but that America may fall out of love with the ones who are antisocial.
America will vote on who to send to the 'Enemies Room'and the 'Friends Room'– two bedrooms on opposite sides of the 'house'that are made to inhabit two people each. You guessed it: the 'Enemies Room'is supposed to be where two people who don't get along are forced to shared cramped space, while the demurely titled 'Friends Room'is where Rosen teased you could send two who 'really do get along.'You can read between the lines, right?
'I think America is really going to dig the control we're giving them,'Rosen said. 'It's going to be immediate, and it's going to be significant, you know? They're making every decision. They're trimming the player pool.'
Hence, America will also vote on which two contestants to send to the 'Limbo Box,'which is the only way anyone can get in or out of the house, as well as which one will ultimately be allowed back in the following week. Those in the house will receive the information not through a host but a 103-inch television screen revealing the polls and choices. And unlike any other reality show, The Glass House contestants will only be monitored 24/5 by a control room–with fifty-two hours off, sequestered at a hotel, stewing in their own personal game play and awaiting the fate of who will make it back in the house. That brief time away from the game may help to restore–or further compromise–players'sanities. 'It remains to be seen,'Rosen smiled.
'In theory, I'm going to reward the person who's being really one hundred percent open and honest with me. I like to think that our contestants are going to actually end up leaving here as better people then when they arrived, which is rare for any reality show,'he hypothesized.
But with America basically treating The Glass House like one big popularity contest, Rosen pointed out that there is ample opportunity for contestants to behave badly–or at least manipulatively–too. After all, you have to be loved to win, and your true self, let's face it, may not actually be all that lovable! So in a twist on the traditional format, Rosen admitted that the confessional camera may actually become a place of deception, not freedom.
'Most other shows, the contestants are told that confessionals are the place where you admit everything, and you tell the viewers everything, but from a strategy perspective of this game, if you're an Atheist, and you know ninety percent of America believes in religion, it might not behoove you to tell America certain things about yourself! Our contestants need to be very judicious about what they want to tell America about them or even what they were thinking in a given incident…It's a real interesting game with a lot of different layers to it!'
The Glass House premieres on ABC on June 18th at 10pm.