It has been such a madcap race to Oscar night these last few months that it's almost forgivable that so many people seem to have forgotten what an amazing year for movies 2018 was.  We saw electrifying new talents take form in the realms of horror (Hereditary), drama (A Star Is Born) and animation (Spider-Man: Into the Spider-Verse).  We saw career-defining returns to form Spike Lee (BlacKkKlansman) and an exceptional debut from Boots Riley (Sorry to Bother You).  We had excitement (Black Panther), introspection (You Were Never Really Here) and salacious political scandal (The Favourite), and all that merely touches on the great new movies that define the previous 12 months in moviegoing.
With such a glut of amazing choices to choose from, even the Academy can get a pass on not awarding the best movies of the year (even though, lets face it, they historically have failed to do so even with the benefit of leaner years).  And, by and large, most people would agree that last the 91st Oscars mostly got things right.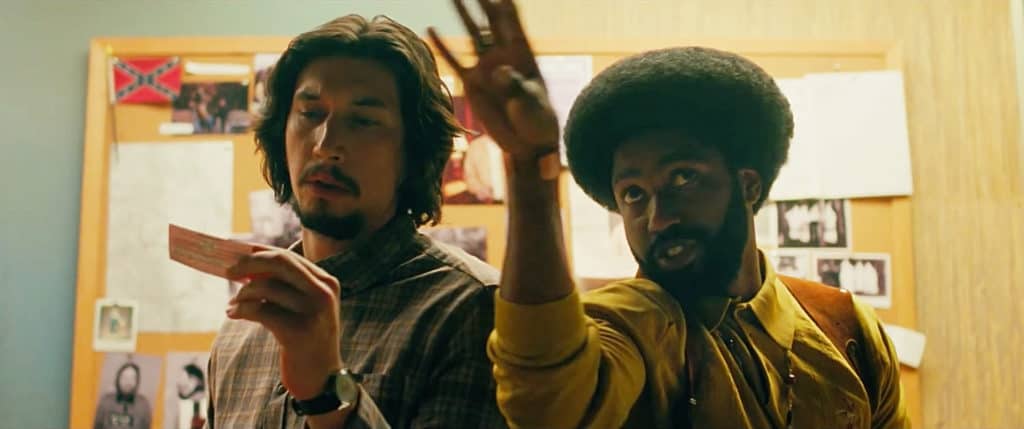 Thirty years after Do the Right Thing (1989) failed to even warrant so much as a nomination, Spike Lee finally won his first competitive Oscar for BlacKkKlansman;s sensational and deeply, undeniably crackling script.  Roma (2018) walked away with no fewer than three gold statues for its ten noinations, including major wins for Best Director, Best Cinematography and Best Foreign Language Film.  On this last point, it became the first Mexican film to win the honor, an until-now egregious oversight by the Academy, given the profound caliber of filmmakers that have been coming out of that country for the past two decades or more.  And with those awards, it finally earned Netflix an undeniable place among a Hollywood's elite studios: granting it the recognition and prestige it has craved for years now.
Black Panther also cleaned up pretty handily on Hollywood's big night: becoming the most decorate superhero movie ever at the Oscars, and continuing the industry's reluctant trend to recognize amazing movies wherever they find them (even in "low" genres and blockbusters, far from the usual prestige-minded circles).  Continuing what Logan (2017) started with an above-the-line nomination for its screenplay, Black Panther proved to be an unlikely Oscar favorite throughout the night, going so far as to have its non-win for Best Picture called by many (and rightly so) as an upset.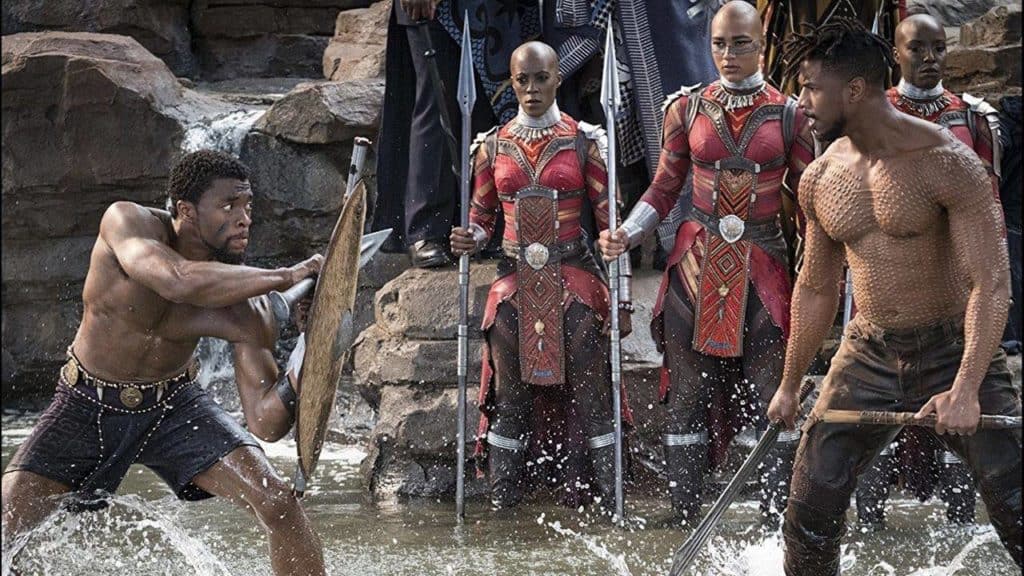 So what actually did end up winning Best Picture over the weekend?  Along with Bohemian Rhapsody (2018), it was one of the most undeserving Oscar nominees – to say nothing of winners – of the evening.  Green Book (2018), the beleaguered race drama about Don Shirley's crass, racist and all-around insufferable chauffer that has the distinction of featuring not one, but two scenes where a White man teachers a Black man about the wonders of Fried Chicken, because in its own words, the man simply wasn't Black enough.  It an otherwise perfect night, and amidst an otherwise distinguished run of best Picture winners, Green Book was a true disappointment for the ages.  What has proven to be the second coming of Driving Miss Daisy (1989) had the embarrassing distinction of beating out Spike Lee yet again, of putting Black Panther "in its place" and of keeping Netflix from "getting too big for its britches."
There has been plenty said on this sorry victory already, and there will be plenty more to come in the days and weeks and months and even years that follow.  And, trust me on this, all of it is deserved.  "Both Sidesing" and retrograde White comfort food won out over daring, risky and exceptional films that tackled the exact same sort of conflicts, only, in their case, well.  Nd that's something that the Oscars are going to have to choke on for a long time coming.