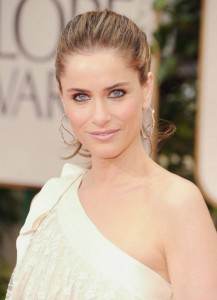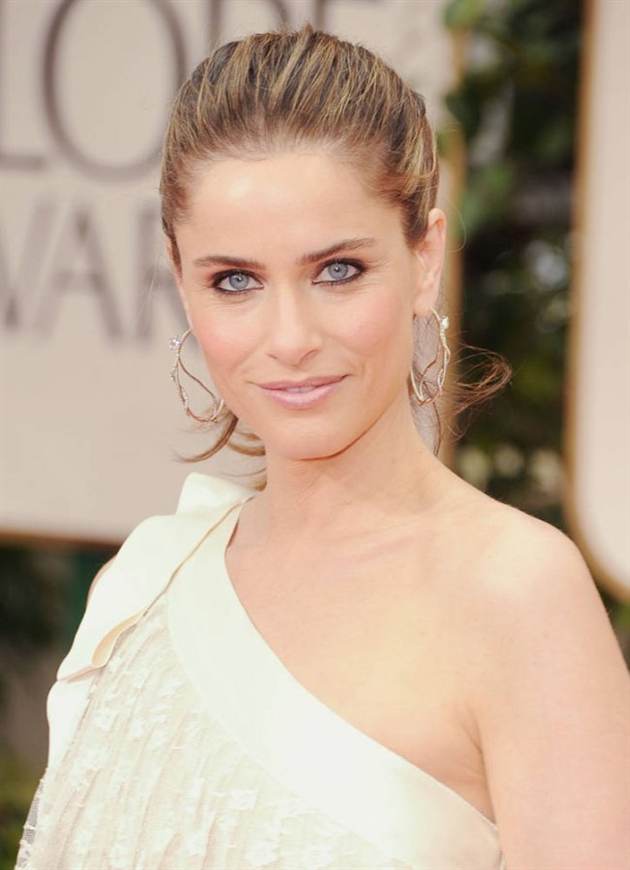 The Good Wife has an excellent casting director and the calibre of guest stars that this show scores is consistently strong and so Maura Tierney, Kristin Chenoweth, Nathan Lane and Marc Warren have been announced for season four. Today another name has been added and Amanda Peet (Bent, Studio 60 on the Sunset Strip) will be joining the show in a recurring role.
Peet is going to play a military lawyer who becomes a client at Lockhart Gardner and she is filing a suit against a contractor for attempted sexual assault. Alicia (Julianna Margulies) will be hired as her lawyer and the two will become friends.
This is exactly the thing that Alicia needs as she is sorely lacking in the friendship department; yes she has her brother Owen (Dallas Roberts), who I want to see more of, but she could definitely do with a non-family member friend. Alicia's relationship with Kalinda (Archie Panjabi) has certainly improved between the beginning and end of season 3 and now that the bar stool has been offered there is hope that this core friendship will be back on track. It won't be as easy as a simple drink acceptance and even though Alicia is engaging with Kalinda beyond work, there will still be trust issues and an underlying sense of betrayal.
There are other potential friends for Alicia, but these are also tainted with work and romantic issues; Diane (Christine Baranski) is her boss and more of a mentor than a friend. Yes, you can be both but even though there is warmth between Diane and Alicia, they both need friends outside of the work place too. Is Will (Josh Charles) Alicia's friend? Of course he is, but this is even more complicated in terms of their short-lived romantic relationship in the first half of season 3. The Good Wife writers have crafted such a beautiful relationship between this pair, that despite their failed romantic union there is closeness and a bond that transcends this. So Will is Alicia's friend but she needs something more than this from another person and hopefully Amanda Peet can fill this role.
What do you think of this casting news? Are you excited for season 4 of The Good Wife?
For more season 4 news, browse and bookmark our Good Wife page.