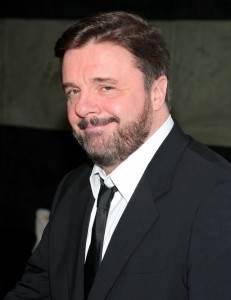 Is The Good Wife snapping up all the best guest stars for season 4? It certainly looks that way! Hot on the heels of news that Maura Tierney is joining for 10 or more episodes and Kristin Chenoweth is coming on as a political reporter, CBS has announced that TV, stage and film star Nathan Lane will also be recurring next season.
Lane will play "a bottom line-obsessed manager imposed on Lockhart & Gardner by the bank to cut costs and get the firm back to fiscal health. He finds himself at odds with Will, Diane and everyone else at the firm." He will first be appearing in the season 4 premiere in September.
The Good Wife ended on a bit of a cliffhanger last season with Kalinda's ex-husband set to enter her life in dramatic fashion. British actor Marc Warren will play the dangerous Nick. With Peter's campaign also heating up, we're sure that next season will be a mix of politics, danger and legal drama.
For more season 4 news, browse and bookmark our Good Wife page.