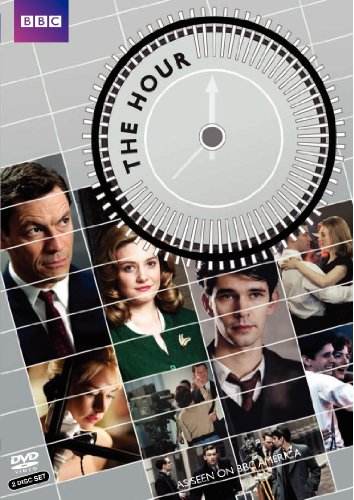 BBC's The Hour is coming to DVD and Blu-ray on September 27, and to celebrate, TVOvermind will be giving out five copies of the show's first season on DVD. That's right: five lucky winners will receive copies of the British period mystery drama, which stars The Wire's Dominic West.
The steps for entering are really quite simple; all you need to do so is a Twitter account.
Step 1: Follow TVOvermind on Twitter. Feel free to follow me as well.
Step 2: Make the following tweet:
I am following @TVOvermind for a chance to win BBC's The Hour on DVD. http://bit.ly/qdrRJw
Step 3: Sit back and relax. You're done! That tweet is all you need to enter. Winners will be selected randomly at 12:01am on Tuesday, September 27, and will be announced later that day. We'll contact winners through direct messaging on Twitter, so make sure you're following us when you enter!
Keep an eye out for more giveaways later this month (fans of The Bachelorette will be very happy). Be on the lookout for TVOvermind's review of The Hour on DVD and Blu-ray early next week.