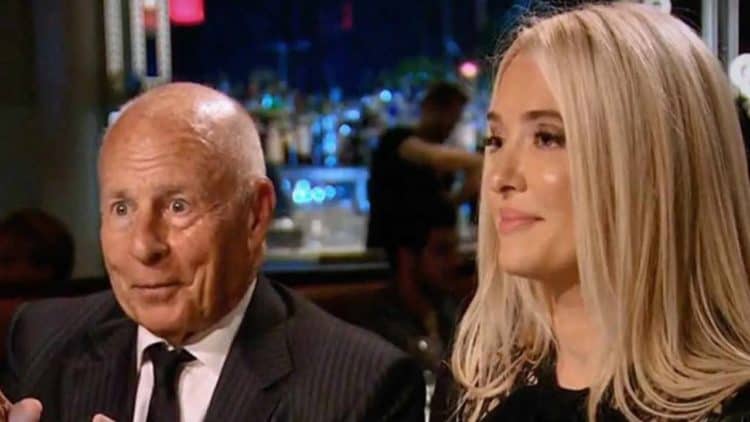 Fortune and fame often come with an intangible price tag. The decision to use it either for the common good, or for one's own selfish interests is not something that could easily be decided on by a flip of a coin. A lifestyle filled with glitz and glamour may very well be just a façade. What happens when the curtains are drawn, and the skeletons in one's closet are revealed?
Uncovering Tom Girardi and Erika Jayne
The Housewife and the Hustler is an ABC News Originals documentary, currently streaming in Hulu, explores the legal controversy surrounding the Real Housewives of Beverly Hills (RHOBH) star, Erika Jayne and her estranged husband, Thomas "Tom" Girardi. The documentary takes viewers through a journey that involve revelations of money problems, accusations of embezzlement, and how the reputation of a once revered lawyer ends up in flames.
Tom Girardi was a well-connected and respected figure in the world of law. He was one of the co-founders of the famed downtown Los Angeles law firm, Girardi & Keese, that was known to handle controversial cases and win multi-million dollar settlements. One of his notable wins include the case against the utility company, Pacific Gas & Electric. Residents of a desert community in Hinkley, California accused the company of a contaminated water leaked from a gas pumping station that led to incidents of cancer and other diseases. The case ended with the company agreeing to pay $333 million to 650 residents in the community. This later served as an inspiration for the Erin Brockovich movie starring Julia Roberts. This is just one out of the many cases that catapulted Tom to the peak of his career.
The public first caught a glimpse of the glamorous lifestyle of the esteemed attorney when his then wife, Erika Jayne, decided to join the cast of RHOBH in 2015. Viewers, including Tom's peers in the Los Angeles legal community were not expecting to see the couples' the lavish lifestyle and voracious spending habits. Girardi & Keese may have been known to throw elaborate Christmas parties and hold annual conferences in Las Vegas, but this opulent show of wealth was on an entirely new level. Tom was basically considered a modern day hero who represented the common man against unlawful practices of big and wealthy corporations. Flaunting a California mansion that sits on a 1.72-acre lot and talking about having two private planes just seemed contradictory, and did not sit well with a lot of people.
The Beginnings of a Financial Scandal
The plot thickens when Tom is accused of stealing the settlement money of the victims he represented. One of the victims was Joe Ruigomez, who was critically injured from the San Bruno gas pipeline explosion in 2010. After settling the lawsuit in 2013, Tom convinces the Ruigomez family to place their multi-million dollar settlement into one of his investments, which will dispense a monthly amount to them in return. Trouble started to brew when Joe stopped receiving the promised payments. The suspicions grew as Tom became more and more difficult to contact, and was not able to give concrete answers when asked about the whereabouts of their money. By 2017, the promised payments completely disappeared. This prompted the Ruigomez family to file a lawsuit against Tom for the uncollected amount. In attempt to make amends, Tom reportedly signed a document agreeing to pay the family a total of $12 million. Tom made an initial payment of $1 million, but never got to settle the second payment anymore amounting to $2.5 million.
Apart from the Ruigomez family, Tom is dragged further into the deep end when he and Erika are sued for alleged theft of the Lion Air Flight 610 settlement funds. They are charged with embezzling the funds that truly belong to the victims of the Lion Air plane crash in order to fund their flamboyant LA lifestyle. As Tom's integrity and career life is attached from all angles, his personal life is having a crisis of its own too. Apart from Erika filing a divorce after 22 years of marriage, Tom is also seen declaring his bankruptcy in a released clip from a deposition tape. At present, the Ruigomez family has taken their lawsuit back to court, and are now one of the first in line to collect settlement money from Tom's ongoing bankruptcy case.
The downfall of Tom and Erika is reminiscent of a reality show gone bad. Although Erika is still part of the current RHOBH cast, she is not yet spared from the bankruptcy proceedings and her involvement in Tom's other legal woes. May this documentary serve as a warning to not easily be blinded by a life of luxury. At the end of the day, a life worth living is one that is decent and of integrity.