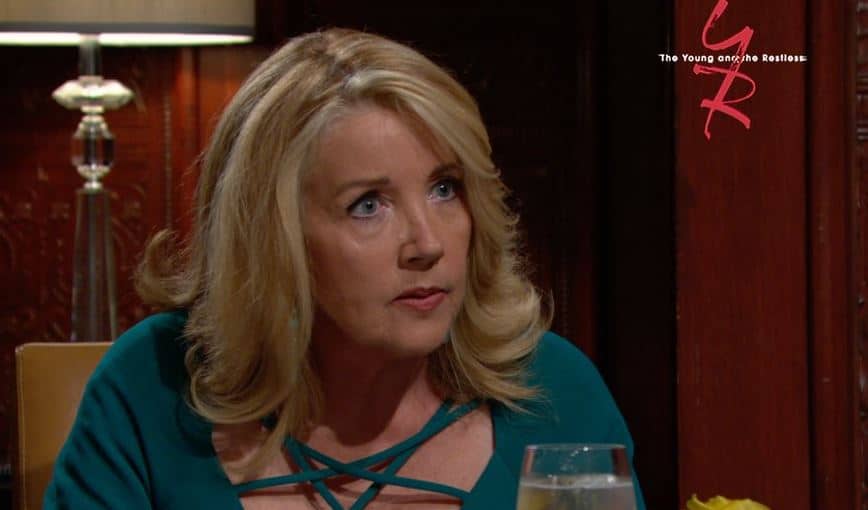 Young and the Restless fans know that Nikki and Sharon are having some major issues right now, and they don't want to let that go. They keep making sure they can make one another as miserable as possible, and it's working. The recaps every day for the past few days include a few bits and pieces of information about this and their issues with one another, and it's amazing to us they can get by with this kind of bad attitude. But that's not all. We also know that there is not much that will make Nick and Victor happy with one another now. We saw them take a very vicious stand against one another recently, and things are not going to get better. In fact, they are going to get worse.
Neither Nick or Victor wants to budge on their standpoint. They cannot seem to understand that they can make their situation so much better if they just get along and make sure they are a team. They could be quite powerful if they want that direction, but we have no doubt they will do nothing but continue to fight, argue, and make things worse for one another. It's what they do, and it's how they work. They are not the kind of men who want to end up making their own sacrifices. Summer also learned that Jack and Kyle do not belong to the Abbott family. She didn't know until this point, but she was not all that unhappy to learn that she might be able to learn to make this work for her. She might not get what she wants from either of them, but she might be able to make something work for herself.
What's Happening on Young and the Restless
Who's ready for Brittany's return to Genoa City? 🙋🙋‍♂️ #YR

Photo Credit: Howard Wise/jpistudios.com pic.twitter.com/aEJtPYBTGi

— Young and Restless (@YandR_CBS) June 12, 2018
It seems alum Lauren Woodland is back and better than ever as Brittany, a role she hasn't worked in for quite a while. Her character left with her child after her husband was killed, and it's been a long time. But, she's back for the 45th anniversary of the show, and her fans are excited to see her come back better than ever. This is going to be one of those situations that makes fans so excited to see her come back, and we're sure everyone will hope she sticks around for a while.
What's Next on Young and the Restless
This week on #YR, love is in the air…and so is seduction. But could hate tear some of them apart? 💔 Tune in and see what happens! pic.twitter.com/IQKr0s1fDT

— Young and Restless (@YandR_CBS) June 11, 2018
Sharon is not happy right now. She's under the microscope, and it's by more than she might imagine. There are a few people who are watching her every move and making sure she doesn't do something stupid. We know that Nick is not sure what is going on with her, but he's a bit too focused on what is going on with his father and their issues at the moment. It's Phyllis and Nikki she's got to watch. They are doing the same to her, after all. Everything she says, everything she does, and everything she wants is in their business right now. She's made it her goal in life to keep her secret but they are not about to let her get away with anything without notice.
And then there is a little bit of something else going on with Abby and Arturo. We know she doesn't seem to care too much what Nikki said, but she is looking into it. But she's going to learn a bit more about him today, and that means she might just have a change of heart. Though we really think she will allow things to heat up a lot more for them, and that might not work out too well. There's a lot that might change for them, but there is also a lot that might not change. She's got a lot of issues to work through, and that means she's going to need to find out all she can in the meantime. What she learns might turn her off, but it might send her right into his arms – and that might be interesting.
Stay tuned for more Young and the Restless and be sure to check out TVOvermind daily for the latest Young and the Restless spoilers, news, and updates.