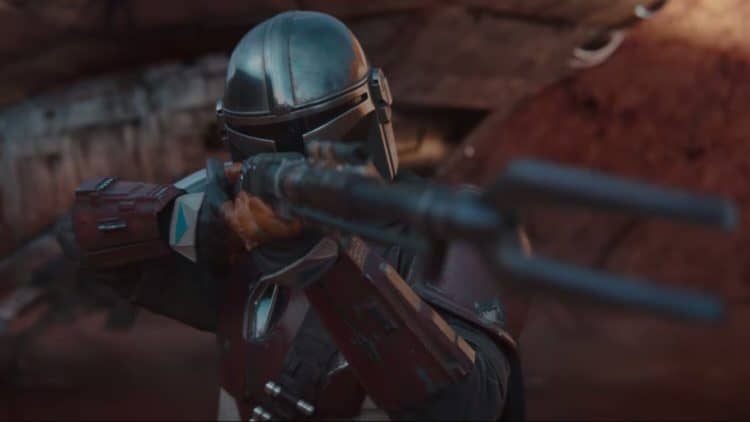 The Mandalorian has set a pretty high bar for other shows to follow, and it's even more amazing since it's done so without as many actors that are in high demand around the business. To be fair, Pedro Pascal, Gina Carano, Carl Weathers, and the rest of the cast that were highly prominent throughout the course of the first season are all popular and successful in their own right, but when compared to other shows that have A-list talent who are well-known and have impressive track records, the moderate cast of The Mandalorian had a lot of work to do to overcome the star power that other shows have. Thankfully though, much like George Lucas' original idea of Star Wars, this story that comes from the same universe managed to latch on to several aspects that fans already know at least a little to a lot about, and even managed to introduce a few new aspects that people weren't expecting. Baby Yoda, aka The Child, was one of the biggest reasons that people continued to watch the show, though Mando was by far one of the biggest reasons to start with since he'd been hyped up so much leading into the release of the first season. Many were still speculating on whether Boba Fett, the notorious bounty hunter from the movies, would be making his way into the series, but unless the booted feet we saw at one point in season one is an indication that the notorious hunter is somewhere around the galaxy, then nothing's certain until he actually does show up. And if he does, then it might be a battle for the ages if he decides to take on Mando.
Hearing that this is the most popular show on streaming is at least a little surprising since it has a lot of competition among the many other networks. But to be truthful, the week by week release of each episode was a masterful idea that allowed the show to gain more and more viewers and inspire more theories and talk among the fans as they continually tried to guess at what would happen in the next episode and continually found themselves being surprised by some of the characters that showed up and the situations that Mando found himself in. There have also been plenty of other reasons to enjoy the show since many people have created various YouTube videos detailing the idea and showcasing it in many other ways that have been highly amusing to many people. In short, The Mandalorian has been one of the most entertaining shows to come along in a long time, and it's been able to cash in on that popularity in a big way, especially since people have been talking on and off about it since last November. Here it is leaning towards October and season 2, so whatever formula Jon Favreau and Disney have been utilizing has worked just fine, since interest hasn't faded so much that people have forgotten about the show. That has to be one big reason why it's on top and is bound to stay in that vicinity for at least a little while longer.
It's a big hope that the arrival of several new characters to the show this coming season won't dampen things in a big way since Moff Gideon, played by Giancarlo Esposito, is making his way back, while it's been stated that Gina Carano and Carl Weathers will be back as well. Plus, Rosario Dawson will be playing the fan-favorite, Ahsoka Tano, though it's not yet known just how often her character will show up. The idea of Boba Fett and other characters from the first season coming back has been teased since the first season ended, and the task of the Mandalorian to find Baby Yoda's people and deliver him to them has become the mission that he's been given by the Armorer, so it's going to be interesting to see what Favreau and the rest of his team come up with for the second season, and if they can keep the show riding as high as it has. The Mandalorian has had plenty of competition since it arrived, namely in the Netflix series The Witcher and a few other shows that have taken up the chase to the top. It remains to be seen if anyone other than Netflix can really contend with Disney+ since The Mandalorian and other shows have been pulling in subscribers quite readily since November, and with other shows such as Falcon and The Winter Soldier and WandaVision coming along eventually one can imagine that more and more viewers will be finding Disney+ a popular site to visit. This is also including the fact that Disney+ continues to add movies and will be adding the live-action Mulan movie for an added charge. How that one will turn out is still in question.