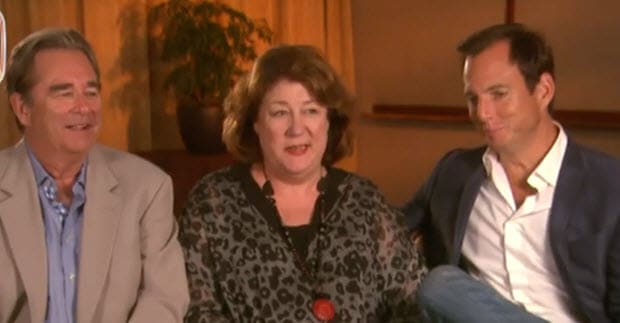 The Millers should not be confused with "We're the Millers," as it sadly doesn't have Jennifer Aniston doing her "dancing." Rather, it's a new show coming this fall to CBS which stars Will Arnett, Beau Bridges, Margo Martindale and JB Smoove. Here's the official concept:
When Nathan Miller (Arnett) informs his parents of his recent divorce, his father (Bridges) follows suit and leaves his wife (Martindale) of forty-three years, complicating Nathan's life.
A rather simple concept for a show, but it has Will Arnett, so I'm rooting for it. And as this is CBS, I think it's safe to say it'll run for anywhere between 8-14 seasons and my grandma will love it.
Watch the video below where the cast talks about the show: