After months of promotion by ABC, last night, we finally got to meet The Neighbors.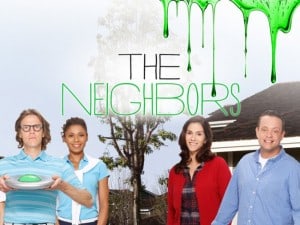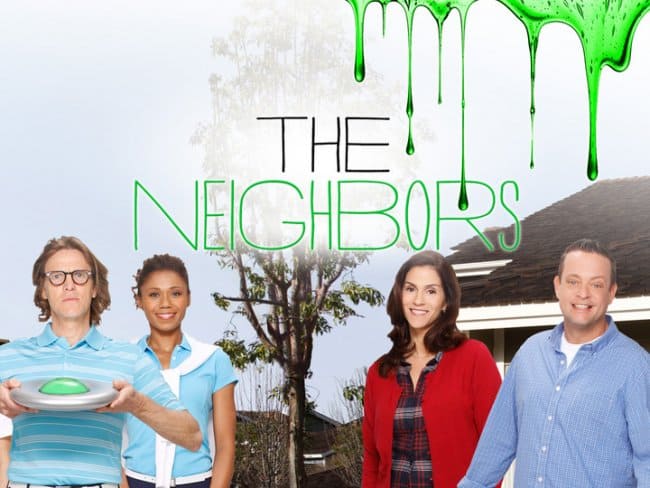 The plot is simple: the Weavers, a relatively average American family, move into a new home in Hidden Hills, after husband Marty (Lenny Venito) decides to move his wife (Jami Gertz) and three children, in hopes of giving them a better life.
But, their new neighbors are a little strange.  How strange?
They're aliens.  From the planet Zabvron, this particular extraterrestrial breed has British accents, cry from their ears, and are all named after pro-athletes – Larry Bird (Simon Templeman) and Jackie Joyner-Kersee (Toks Olagundoye) head the leading alien family.
Last night's premiere cleared up questions that the many promos could have raised.  For example?  How did the aliens – the Zabvronians – come upon Hidden Hills?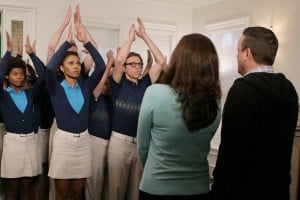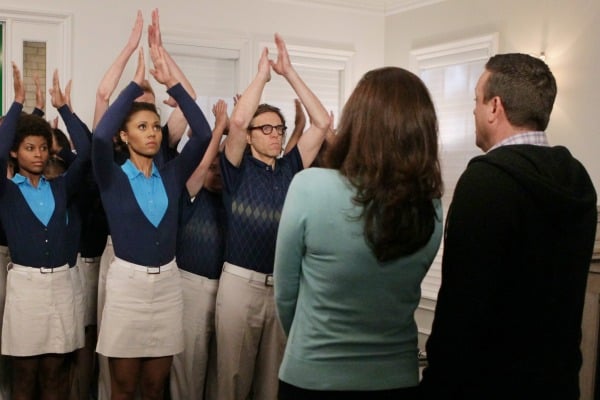 The episode opened in the year 2002 with a Zabvronian ship combing the earth in search of…well, a home.  Their exact mission is a little vague, and it's only shown that they're waiting for contact from their planet.  Though they initially attempt to hide their alien-selves from the Weavers upon meeting them, their true identities are revealed when the two youngest Weavers ask young Zabvronian, Dick Butkis, if he can do anything fun, and he reveals himself as an alien.
While the Weavers are shocked that their neighbors are otherworldly – wouldn't you be? – after a near disaster, they find that there's some common ground between the families.  After all, every family has issues, right?
It's too early to tell if The Neighbors will hit the mark, as the pilot seemed to be more of an introduction rather than a normal serialized episode, but the roots of the show are clear.  We have two main families, dealing with normal family problems, one of those families just happens to be alien.  I have to admit the show has a very different feel from most family sitcoms, and not just because of the alien part of the plot.  The show seems almost throwback-ish to classic sitcoms of the 80s, with clear morals and borderline cheesy humor.
Will The Neighbors become residents of the ABC, Wednesday night comedy block?  We'll see in the coming weeks.
Did you watch The Neighbors?  What do you think?
The Neighbors will move to its regular 8:30 PM timeslot, between The Middle and Modern Family, next week.