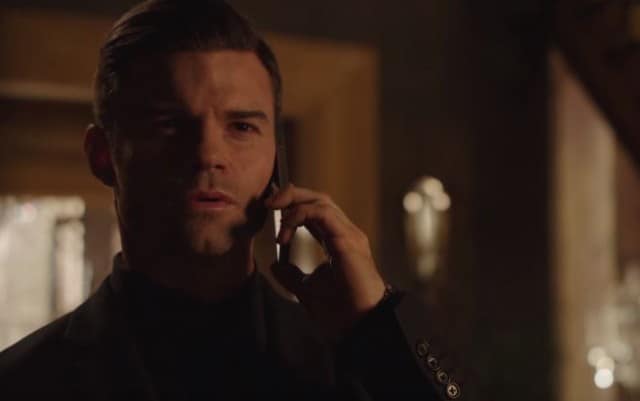 Elijah and Klaus may have defeated Tristan in last week's episode of The Originals, but members of The Strix still remain in New Orleans. However, without their leader, could their allegiances have changed? Can they be trusted? That's what Elijah is trying to figure out in this scene from tonight's all-new hour, "Wild at Heart."
In the sneak peek below, Elijah receives a call from Aya (Tracy Ifeachor). Why is she reaching out to Elijah? Interestingly enough, Aya is offering to help him prevent the prophecy from coming true.
"Somewhere out there is an elusive weapon capable of killing an Original," she says. "I'm calling to suggest we pull our efforts to find it."
"I don't play well with others," Elijah responds.
The Originals airs Fridays at 9 p.m. on The CW. Check out the clip from "Wild at Heart" below:
A STORM IS COMING — While Klaus (Joseph Morgan) finds himself dealing with pressing matters at home, Elijah (Daniel Gillies) reluctantly aligns with Aya (guest star Tracy Ifeachor) after learning that she may have knowledge of an elusive weapon that could kill an Original vampire for good. Meanwhile, alone and shunned by her coven of witches, a desperate Davina (Danielle Campbell) is left conflicted after she is approached with an enticing offer that could bring her one step closer to reuniting with Kol. Phoebe Tonkin and Charles Michael Davis also star. John Hyams directed the episode written by Ashley Lyle & Bart Nickerson.
[Photo via YouTube]