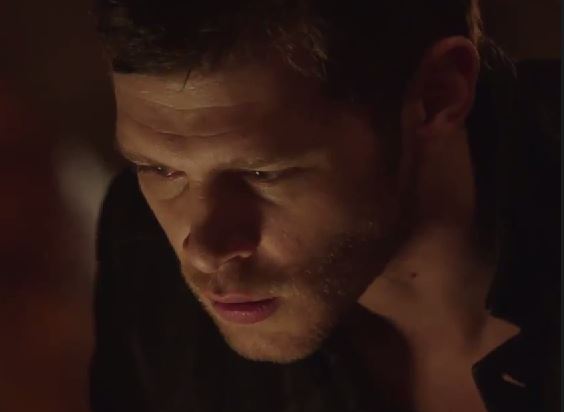 It's been pretty rough for Elijah during the past two episodes of The Originals. Not only has he been chained and tortured by his own mother, but he's been forced to remember terrible atrocities that he had committed years ago, ones that had plagued his psyche so much before that he did his best to completely expunge them from his memory.
Now Elijah essentially finds himself asleep in a dreamworld, where we last saw him reunite with Hayley, who he believed had rescued him. In actuality, Klaus finally did rescue Elijah at the end of Monday night's episode of The Originals, but as one of the two sneak peeks below shows us, it doesn't appear that he's any closer to actually saving his brother from their mother's magic.
In the first of the two clips from this coming Monday's episode of The Originals, entitled "Chasing the Devil's Tail," Klaus tries his best to awaken Elijah from the magically induced sleep that Esther put him under. However, he can't get his brother to actually open his eyes and even finds himself harmed by his mother's magic, as blood pours as out of his nose. It looks like Klaus may need help from a witch, but something tells me the two most powerful ones in New Orleans, his mother and Davina, won't be willing to lend a helping hand.
The second of the two scenes from the episode focuses on another Mikaelson brother, Finn, who remains in the body of the witch Vincent and continues to be Cami's therapist. But it doesn't look like he will be for long, as Cami, who discovered Finn's true identity in this past week's episode and is planning on taking him down herself, tells him  in the clip that she may want to see another doctor because she wants to get him really well, too, in a slightly less professional way.
Check out both videos from this coming Monday's episode of The Originals below.
Photo via YouTube