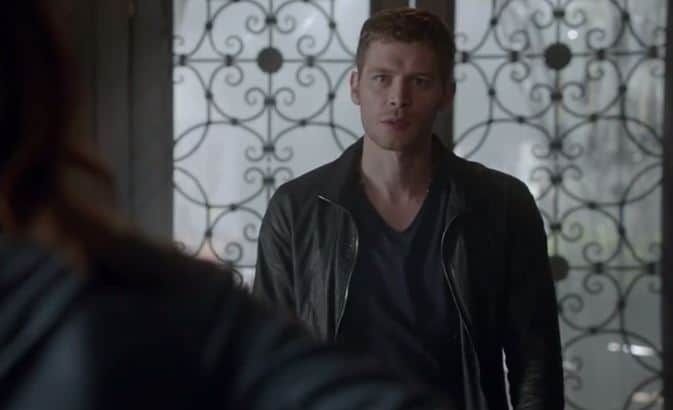 The second season of The CW series The Originals has gotten of to a great start with its first two episodes, and while I am most definitely a huge sucker for any type of romantic moments involving Hayley and Elijah (they just care so much for one another, and they're just meant to be together, okay?), one of the newer aspects of Season 2 that I've really been enjoying so far is the developing connection between Klaus and Hayley. It's very interesting and incredibly compelling to watch these two people, who despised each other for most of the first season of The Originals, now come together to find comfort in their shared grief over their child and also discuss the changes that Hayley is now facing due to her new hybrid status.
That's why I find the first of the two clips below from this coming Monday's episode of The Originals to be so exciting, as we see Hayley ask Klaus why his mother hates him so much. Instead of receiving a dismissive or sarcastic response from the vengeance-hungry original vampire, she actually gets a legitimate answer from him and listens as Klaus begins to share the evolution of his mother's feelings towards him and the rest of his siblings.
In the second clip from Monday's episode, Hayley stumbles upon a table full of food that has been delivered to the compound and wonders if it was Klaus or Elijah who compelled a chef to cook all of this for them. However, when neither of the brothers admit to knowing anything about the food, the scene becomes quite tense, especially when one of the dishes, for reasons unknown, begins to shake. Is it someone's head inside of it? It's probably someone's head.
Watch the clips below and tune in to The Originals this Monday at 8 p.m on The CW.
[youtube http://www.youtube.com/watch?v=HMovRo5hGlg]
[youtube http://www.youtube.com/watch?v=HOJhw0PCq7s]
Photo via YouTube