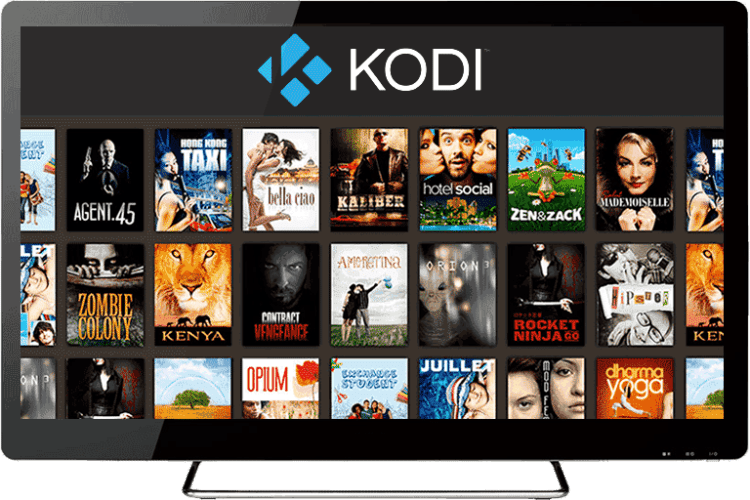 Without a doubt, Kodi is one of the hottest apps available today. This free, open-source home media hub is used by almost 40 million people across the globe to organise and stream videos, photos, and music. You can install Kodi on numerous devices, including PC and Mac, Android and iOS tablets or phones, and specially-made set-top boxes. Many people use Kodi to manage and play their own content, including downloaded albums, home movies, digital photo albums and more. However, the software's most popular feature is its vast world of add-ons that give you access to streaming entertainment. There are add-ons for Youtube, Twitch, Soundcloud, podcasts, sports, and so much more. This all sounds great, right? So, what exactly is the problem with these third-party add-ons?
The Problem With Add-Ons
The problem with Kodi apps lies in a large number of add-ons that give users access to copyrighted content that you'd normally need to pay for. There are add-ons that provide vast libraries of free movies and TV show episodes, add-ons that give access to albums and playlists, add-ons that let you stream live sports game and other channels, and many, many more. While Kodi itself is completely legal to use, the third-party apps that infringe on copyrights are not.
What's The Risk?
Unsurprisingly, using these Kodi add-ons puts you at risk of getting in trouble. Copyright infringement is illegal in most countries, even on a personal level. Depending on where you live, you could receive anything from a fine to a jail sentence if you get caught watching paid content for free on Kodi. In the UK, for example, the government imposed a law in 2017 that made pirating online content punishable by up to 10 years in prison.
Is There Any Way Around It?
Undoubtedly, the risk of legal action makes using third-party Kodi add-ons off-putting. Of course, for most people, the idea of watching movies, sports, TV and more without paying is still very enticing. So, you may be wondering whether it's possible to use infringing add-ons without getting in trouble.
Well, you're in luck—there's a very simple way of avoiding prosecution when using Kodi. That's because the risk of using Kodi add-ons lies in getting caught. As you may know, your internet service provider keeps a log of everything you do online, including what you do on Kodi. They then release this information to the authorities if you're suspected of committing a copyright crime. However, it's possible to completely hide your Kodi activity (and the rest of your online traffic) from your ISP and anyone else who may spy on you using something called a VPN.
What is a VPN?
A VPN (short for virtual private network) is a tool that connects you to the internet using a secondary server in a remote location. By rerouting and encrypting your traffic, a VPN keeps all your online activity private and anonymous. In the past, VPNs were most commonly used to bypass geo-blocking restrictions or to use torrents without getting caught. These days, more and savvier Kodi users are hopping on the VPN train too.
Which VPN Should You Choose?
Since there are hundreds of VPNs out there to choose from, you may be wondering how to find the best VPN for Kodi. In general, there are 2 main features you should look for if you want a VPN to keep you save while streaming via third-party add-ons.
The first is impeccable privacy and security. At a minimum, your chosen VPN should have:
256-bit AES military-grade encryption
a no-logging policy (which means they don't store your personal information)
a kill switch (which shuts off Kodi if your VPN loses connection)
no DNS or IP address leaks
The second is feature is speed. If you want to watch copyrighted Kodi content in HD without buffering or lag, you'll need a VPN with superfast connection speeds.
To help you make your decision, we've put together our own list of top Kodi VPNs with analysis on all the top providers. It's a good idea to read through the features of each provider and form your own conclusion, but in our opinion, one of the best VPNs for Kodi is the highly rated NordVPN. It's affordable, it's committed to keeping you completely anonymous, and it reaches very fast speeds. Since NordVPN allows you to connect 6 devices to one account, you can also use it to keep the rest of your internet activity private.
Bottom Line
Kodi can give you access to a world of entertainment and media without paying a penny, but it can also put you at risk. Using a VPN like NordVPN is the best way to ensure that you can watch all the content you want without worrying about getting in trouble for breaking copyright laws.