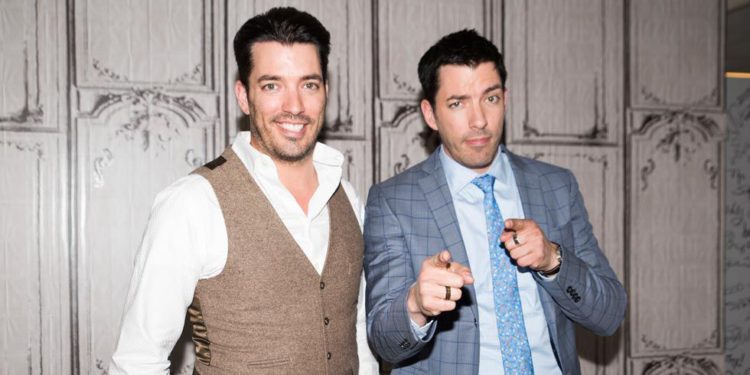 Just so you're not thinking that Drew and Jonathan are running a scam on people, it's not them. The Property Brothers have become one of the biggest shows on HGTV and to be honest they've earned their reputation a few times over since they're the real deal and they've made a lot of dreams come true despite the fact that, well, you have to be able to afford it. That's not a point of contention however since if you want a dream home you do need to be able to pony up the dough for it, and they do deliver. They might be shown to do less work than it seems like on the show but all in all they've been proven throughout their career so far and they're not actors pretending to be something they're not. Well, they are actors, but….you know what I mean.
The scam in question however has to do with someone else that's been trying to capitalize on their good name and make money off of people by claiming that they work for the brothers and can get people an appointment with them. This scam is something that's already taken a few people in and made a bit of a ruckus when it comes to the brothers' business. You might think it would be an easy thing for the brothers and all those involved to steer clear of, but it would appear that the promo being used has an HGTV logo at the bottom and has already fooled a couple of people. The reason this is such a big deal is that not only is there con artist out there ripping people off, but they're doing so by banking on the Scotts' stellar reputation in order to make some quick cash. This scam is online and has thankfully already been reported by Drew and Jonathan when they got wind of it, thereby alerting their many followers to the truth that there is in fact someone out there trying to make good on their services.
How low a person has to sink to do something like this is a good question since the brothers do cater to a more high-end clientele and as a result the scammer could have made a great deal of money if things had been allowed to go on. Were they to cater to everyone no matter the tax bracket then it would be even more of a problem since those that have very little would likely lose everything, though those that were scammed might end up losing just as much. A lot of people will no doubt be wondering just what goes through the mind of a scammer when they're attempting to rob hard-working people while doing virtually nothing save to come up with a fake form and email it out to as many people as possible. That's kind of simple really, scammers are thinking of the easiest way they can make a buck by doing the least amount of work possible. If a scammer were to ever tell anyone that they work just as hard as anyone else they'd be lying to that person and themselves since the ease with which a person can deceive anyone is something that people need to see to believe.
The fact that the Property Brothers were alerted and managed to catch the scammer is comforting since it not only saves their reputation but it keeps those that might have been duped in the future from making a huge mistake and trusting someone that was bound to take their hard-earned money and do who knows what with it. To be honest the brothers have worked too hard in their lives to have to deal with this, but it would seem a scammer is born every minute in this world and the problem has only been getting worse as the years go on. From one end to the other of the social spectrum scammers exist in great numbers and are attempting to bilk hard-working individuals out of their money in one way or another. The saddening part of this is that those that fall for it can't ever get their money back, or rarely do, since those that scam them out of their funds tend to disappear just a quickly.
One very comforting fact about scammers is that as inventive as they get, and they do, don't doubt this, there are still more and more ways that are being developed to work against them as there are sites that teach people how to spot a scammer and what questions to ask when approached or contacted by anyone that might seem a little shady. In this manner it's becoming harder and harder for con artists to ply their trade, but it's also making some of them a little more desperate. But if you happen to be contacted by anyone claiming to be with the Property Brothers do your research and stay safe.