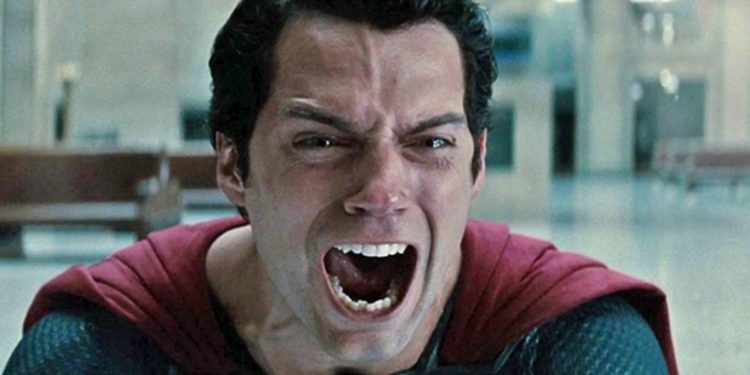 What direction is the DC Cinematic Universe going in? At this point, it's basically impossible to tell. What happens after the Snyder Cut of Justice League releases on HBO Max next month? What happens after the Flash movie that's supposed to adapt Flashpoint? The easiest answer is a lot. If I had to put money on it, I would say a slight course correction. Okay, I'll admit, I'm not a betting man. But in all seriousness, I think Warner Bros. is going to keep the things that worked, and expunge the things that didn't. Well, there's a lot that didn't work, but in my opinion, there's a lot they can keep. For example, how about Superman?
Yes, if you decided to Google some DCEU-related stuff, you probably heard the news about the supposed Superman reboot. This is apparently the Superman project that J.J. Abrams has been wanting to work on for years. To be honest, he should get his chance to work on his desired Superman project. Not because he's earned the right to make one, but because he seriously needs some redemption after the last Star Wars movie. Irrelevant? No, it really isn't.
J.J. Abrams is reportedly set to produce this project and possibly direct it. As a fan of his movies and his production company, Bad Robot, I will say that I am optimistic about his take on Superman. Just listen to the man talk about Rise of Skywalker. You ask me, he clearly wasn't too enthusiastic about making that movie. Whatever his reasons were, I'm just fully convinced that he didn't have his heart in that movie. His Superman project, on the other hand, is something that he's been wanting to do for years. In fact, he almost made one and he was going to call it Superman: Flyby.
Obviously, that didn't happen. You know what did happen though? Superman Returns. Jeez, talk about boring. And to think, Bryan Singer left X-Men 3 to direct Superman Returns. I call that a double whammy. However, here's a fun fact: Henry Cavill actually did audition for the role of Superman back in 2004 and he even went through a screen test. He didn't get it the first time, but looks like his patience paid off. Oh, and speaking of Henry Cavill, what about his future as Superman? We'll get back to that in a bit, because I just want to talk about J.J. Abrams and his plan for Superman.
What did he have in mind for Superman: Flyby? Well, based on what I read, he was planning on introducing new Kryptonians, including original villains, and Krypton was actually going to still exist. Whoa, now that's odd. A Superman on Earth with a Krypton that wasn't destroyed? That would've been interesting, but sadly, we never got it. The point is, I can tell that J.J. Abrams was excited about making a Superman movie and he clearly hasn't given up on it. Well, as of now, it looks like his wish is being granted.
As a fan of J.J. Abrams, I can tell when he gives it his all and if he has a lot of creative take on his Superman reboot, then that's a start. Sure, his enthusiasm died after The Force Awakens and we Star Wars fans still haven't fully forgiven him for it, but to be fair, there was a lot of drama happening behind the scenes. J.J. Abrams is clearly way more passionate about his Superman project and I don't think he wants to screw that up. But who's working on it with him?
Ta-Nehisi Coates, an author, journalist, and comic book writer, will be writing the script for him. Now I won't lie, I have never read anything Coates has written. He's even written comics for Black Panther and Captain America, and me, being a big comic book nut, have never checked them out. I'm a bit disappointed in myself for that, but at least the man has experience writing about superheroes. That's definitely an advantage and it tells me J.J. Abrams knows who he's working with. Yeah, I think he's learned his lesson from last time. Wink, wink.
So this Superman reboot has a good producer who's passionate about the project and a competent writer behind it. That's a start, but I'm not fully prepared to jump on this train just yet. What does this Superman reboot mean for the future of the DCEU. My guess is that the DCEU is still going to expand, but this is DC we're talking about. There is never just one universe to explore. How many different versions of Superman are there? Same can be said for Batman, Wonder Woman, and pretty much every superhero that exist. According to the reports, this Superman reboot will explore the story of another Superman. In fact, it is heavily speculated that the reboot will have Calvin Ellis as the new Superman.
Okay, now we're diving into some unfamiliar territory here. I'll be honest, I've never read the Calvin Ellis Superman stories. When I first saw him, I just thought it was funny how much he looked like Barrack Obama. Come on, I know I'm not the only one who thought that. Maybe that's why I never read his comics, because I just saw the former president as Superman. It didn't interest me, but apparently, Warner Bros. is interested in brining him to the big-screen.
Now is it really a bad idea? Not exactly, but let's go back to a previous topic. No one has forgotten about Henry Cavill, and they shouldn't. In my opinion, he's the best Superman actor ever. He also deserves a lot more than what he's gotten. How about instead of giving us a Superman reboot, we just get that sequel to Man of Steel? The DCEU hasn't fully explored the story of Clark Kent, the main Superman. Can they have Henry Cavill's Superman's story going on while simultaneously telling the story of another Superman? It would seem weird initially, but it's nothing DC hasn't done before.
I would say the most interesting thing about this reboot is that it opens the door for another Superman to be introduced and developed. In fact, he can be much different than the Clark Kent Superman, which gives us a new setting to see Superman in. I don't know much about Calvin Ellis, but he's not a shy reporter and he's not best frenemies with Batman. This could make for a much more personal story about the Calvin Ellis Superman and the fact that he's a minority makes him even more interesting. Would he face discrimination while being Superman or would he find acceptance even sooner than Clark Kent did? These are all things we can see in the Superman reboot.
What are your thoughts, DC fans?