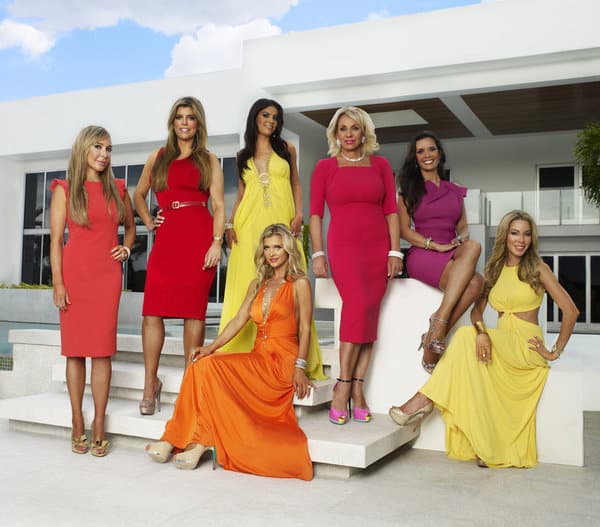 Bravo is about to get hot under the collar as the Real Housewives of Miami returns with a new look, new attitude, and most importantly, four new Housewives!
After a disastrous first season and an even more disastrous live reunion special, most fans of the Real Housewives franchise had pegged the ladies of Miami as D.O.A. and expected them to meet the same fate of their D.C. sisters in cancellation heaven. However, Bravo had different plans for the Miami Housewives and decided to give the show a second chance by trimming off some unnecessary/unwanted fat (aka Larsa Pippen and Cristy Rice) and giving it a much-needed makeover. The revamped Real Housewives of Miami will include new additions to the cast to join returning Housewives Lea Black, Adriana De Moura Sidi, and Marysol Patton in giving us enough face and drama to make us forget that the first season of RHOM ever happened.
This week, I will be bringing you a review of the season premiere as well as introductions of the latest neophytes to the Real Housewives sisterhood, starting today with model extraordinaire Joanna Krupa and Dr. Karent Sierra, D.D.S.
Dr. Karent Sierra, DDS (follow @karentsierra)
Fair warning: There is a slight possibility that I will refer to Karent Sierra as "Dr. Karent" when I do a review, recap, or blog post featuring Miami's Queen of Celebrity Dentistry. Why? Because it just feels right to do so.
What Bravo Wants You To Know…
Anyone who has visited the official Bravo website for The Real Housewives of Miami might already know, Dr. Karent is the top celebrity dentist in South Florida, where she was raised after being born in NYC.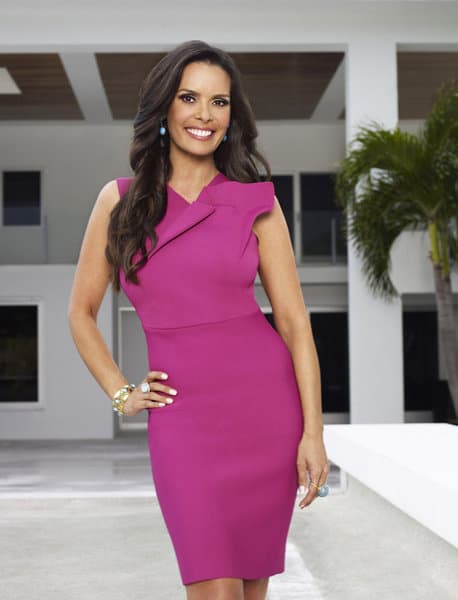 Dr. Karent has been featured in commercials for Colgate and has done hand modeling for various ads for Latin TV. She also was voted "Miss Carnival Miami" in 1992. In other words, Dr. Karent represents brains and beauty, two traits that some other Real Housewives probably wish they could have in their repertoire. I'm not naming names.
As for Dr. Karent's personal life, the proud Colombian is dating Rodolofo Jimenez, a telenovela star and resides with her parents in her mansion, which you can take a peek at a little further down.
What A Quick Google Search Will Tell You…
Just because Dr. Karent caters to the celebrities of South Florida doesn't mean that she turns her back on the less fortunate. In an interview she gave Aventura Business Monthly last July, Dr. Karent mentioned a foundation she started to help financially strapped, underprivileged kids receive dental care. Also, her dentist office is more like a "dental spa" than anything, complete with candles, Boise noise reducing headphones, and every other amenity that would totally trump any previous dental experience you ever had.
Love Her or Hate Her?
Dr. Karent could come on the show as a mega meany and I would still have respect for her. Why? Because she has her own, and that's something you simply cannot hate on. Here's a glimpse of what Dr. Karent's humble abode, which I would easily call home if I had her net worth.
Joanna Krupa (follow @joannakrupa)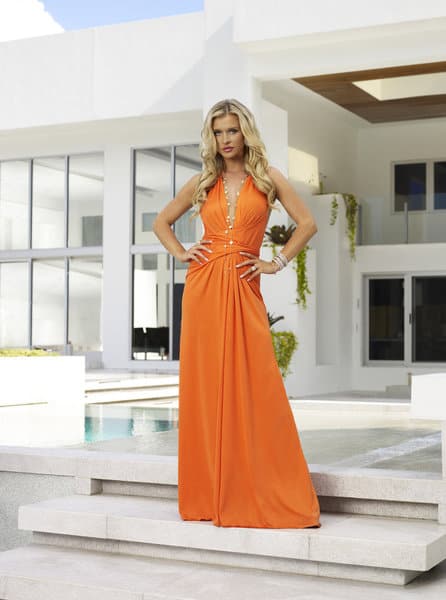 Born in Poland, but raised in the Windy City of Chicago, Joanna Krupa is not a fresh face to savvy TV viewers in the US and abroad. Joanna has appeared on many TV shows and magazines here in the states, and channels her inner-Trya Banks as she hosts Poland's Next Top Model.
What Bravo Wants You To Know…
The former Dancing With The Stars contestant has a long list of achievements under her belt as she's been featured in top men magazine's such as GQ, FHM, and even Playboy. She's also been featured in Shape Magazine and was named Maxim's "Sexiest Swimsuit Model in the World," which is befitting since she owns her own swimwear line as well. Joanna was also a part of a controversial ad for PETA that had conservatives fuming.
Joanna travels back and forth between L.A. and Miami and is engaged to Romain Zago, her fiancée of five years, and spends time with her mother Jolanta and sister Marta when in Miami.
What A Quick Google Search Will Tell You…
Let's return to that controversial ad for PETA, in which Joanna was featured as a naked angel, complete with wings and a halo, holding a crucifix large enough to cover her…assets. The ad had the Catholic Church in an uproar, but Joanna stood by her decision to do the photo, stating to FOXNews.com that, "And the fact is, Pope John Paul said, since we were born naked, it is art, and it's just showing a beautiful body that God created."
Wonder how the other Housewives will take Joanna's modeling choices? I'm sure someone will at least have something contemptuous to say…
Love Her or Hate Her?
It's hard to say at this point, but rest assured that Joanna's carefree approach to life will bring the light-hearted aspect to the show. Also, if Bravo's sneak peek of Joanna's 'crib' is any indication, Joanna might come across as a bit of a goofball with the other ladies, which means she might become besties with RHOM staple Adriana. Take a look and tell me that your mouth didn't drop an inch or two when you first see Joanna in the clip…
Now that you have 'met' Joanna and Dr. Karent, which of these two new Real Housewives of Miami do you like so far? Look for info on Lisa Hochstein and Ana Quincoces tomorrow!
The Real Housewives of Miami returns this Thursday, Sep. 13th @ 9/8c on Bravo.
Photo Credits: Bravo/Mark DeLong
Sources: FOX News, Aventura Business Monthly, Bravo.com Joanna Krupa Bio, Bravo.com Karent Sierra