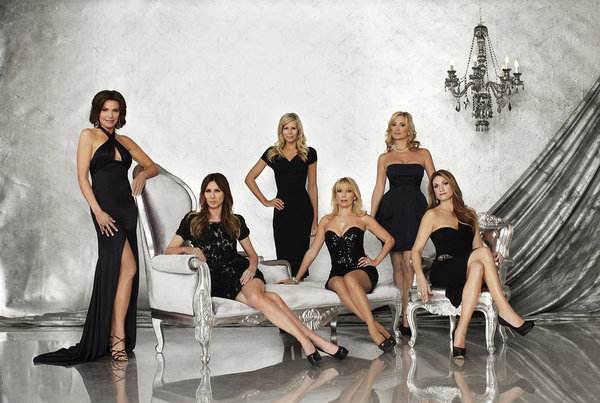 After a highly controversial season of The Real Housewives of Beverly Hills, a sub par The Real Housewives of Atlanta season, and a completely sufferable new season of The Real Housewives of New Jersey, my taste for all things Real Housewives related has taken a turn for the "who cares?!" variety. Heck, I've even let my nightly guilty pleasure Watch What Happens Live! slip to the wayside with 22+ episodes building up on my DVR, along with other Bravo favorites. Then a breath of fresh air came in the form of the newly (much-needed) revamped Real Housewives of New York City, which so far has undoubtedly trumped anything the Real Housewives franchise has thrown my way recently.
After RHONYC's disastrous last season which ended with the women fractured and four cast members fired, the show has bounced back with a new attitude and new Housewives to eradicate the stale atmosphere that tainted the show ever since the third season. The new additions to the show (Aviva Drescher, Heather Thomson, and Carole Radzwill) bring a certain dynamic that has lacked since Bethenny Frankel left the show and that dynamic is "sanity." Now don't get me wrong, the three new Housewives have quirks of their own, but they at least know that the remaining three Housewives (LuAnn de Lesseps, Ramona Singer, and Sonja Morgan) lack a few screws for a stable foundation. Plus, with that type of knowledge, Carole, Aviva, and Heather will glide through the crazy that is The Real Housewives of New York City with ease.
While some of the old drama did spill over into the new regime (more on that in a bit), the show still looks and feels as if it's a brand new Real Housewives spinoff, instead of a series entering its fifth season. I'm glad that the casting department went for something different in picking the new Housewives and didn't look for carbon copies of the ones they fired. Aviva, Carole, and Heather are very down to earth and not overly "larger than life" when it comes to their personalities. They are rich, they are successful, and they powerful women in the city, but they don't give off an aura that screams, "I'm Perfect, and I know it!" when they appear on the screen. This is why I'm in love with them… so far.
But despite my newfound love for The Real Housewives of New York City, there are still a few kinks that annoy the hell out of me.
What Works
– New Opening Credits
Let's start with the new opening credits, which took a cue from not only the Real Housewives of Beverly Hills, but The Real Housewives of Vancouver as well, because the new RHONYC credits are similar to RHOV, yet stand out among the pastels of the other shows sans RHOBH. Hopefully the remaining Real Housewives shows will get a similar makeover in their opening credits in their respective upcoming seasons. Namely the Real Housewives of Miami.
– Teams Have Been Disbanded… For Now
There isn't a "Team New Girls" vs. "Team Old Girls" as of yet (despite what I said before about the new Housewives having better scruples than the veterans), but LuAnn is seriously working on forming a "Team LuAnn" with the new women since her co-conspirators have been taken out of the game (more on that later). I wish for the group to be civil enough to the point they can enjoy each other on trips or outings, but still give us some catty drama every once in a while. Well, without resorting to high school type cliques and antics that is.
– Carole
I'm just going to keep this entry short and sweet: I think Bravo has finally the answer to the fill the hole Bethenny Frankel left in the cast. She's done nothing yet, but read my mind, say what I'm thinking the camera, and validated my stance on her fellow cast mates. In short, I love her and want to see more of her.
What Doesn't Work
– LuAnn
I'm sorry, but this year LuAnn looks as lost as Sheree Whitfield did during this past season of the Real Housewives of Atlanta, meaning that her relevancy is on or is headed towards life support at the moment. The only thing LuAnn has going for her now is the beef that she has with Ramona, who thankfully will not feed into what ever scheme LuAnn is trying to pull for screen time.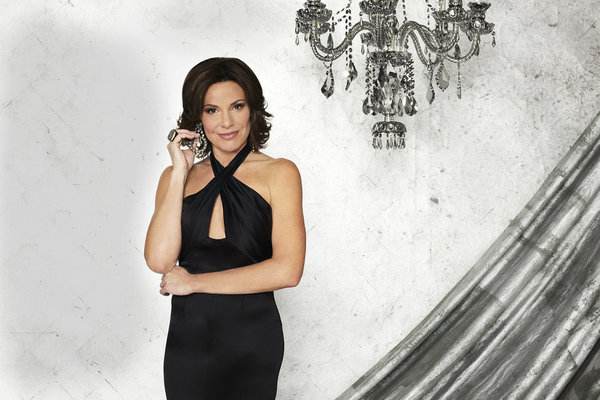 The only new Housewife to come to her defense so far is Heather, who I wonder will sustain that loyalty once LuAnn gives her unwanted etiquette lessons on a trip somewhere. The ice is thin for the Countess, and if she doesn't wise up, get humbled, and learn how to talk to people, then her stint on The Real Housewives of New York City will be over faster than her singing career.
– Aviva's Ex-Husband
This particular storyline is going to make me either love Aviva tremendously or hate her vehemently. Turns out that Aviva's ex-husband has not only slept with Sonja, but he's also been with LuAnn as well, which skeeves the hell out of me. I'm not knocking the man's ability to get around, but I could have sworn New York City had a bigger pool of sexual partners to choice from. Sure, the NYC elite is a small population among the city, but jeez, it's still larger than most small towns in the United States combined. The issue I have with this storyline is that Aviva has an issue with who this man has slept with. It looks like it will get to the point where she might let her ex's excursions be the basis on who she will develop a friendship with on the show, which I hope is not the case her. Now if Aviva can find proof that her ex was with these women during their marriage, then I can see the cause for alarm and visions of snatching LuAnn or Sonja, but until she can prove that, I think she should just let bygones be bygones. Just my two cents on the matter.
Well that's my take on the new Real Housewives of New York City. What do you guys think of the new Housewives and the revamp as a whole so far?
Photo Credit: Michael Rosenthal/Bravo