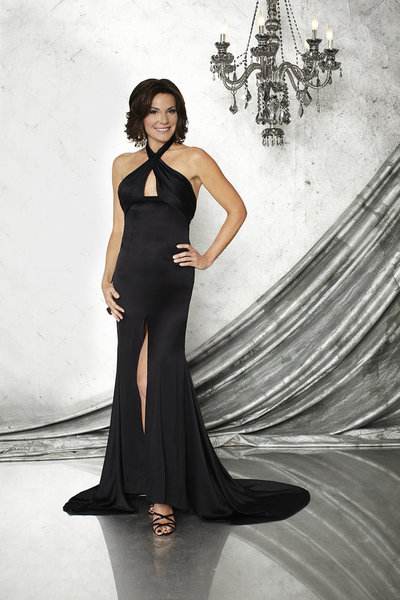 After last week's Miami adventure with the horn dog named George, the Real Housewives of New York City returns, where the drama is ready and willing to welcome them back with open arms. But one person who missed out on the festivities was LuAnn de Lesseps, who was scolded by Carole Radziwill for asking one of her high-class designer friends for a dress that only people like Michelle Obama would wear. Well, school is still in session for LuAnn as she's about to be educated on the proper way to address Native Americans and on whether Jacques actually cares for her or not.
For LuAnn to be as educated on different cultures and what not, I find it odd that she would even be caught dead making fun of the Native American culture, or referring to them as "Indians", especially when she is part-Native American herself. Again, it is Carole who sets to correct Ms. de Lesseps on her grammar and alleged manners, but did LuAnn really learn anything? Let's see to find out.
Apparently not.
As for LuAnn's next lesson, I will have to take her side on this matter (I know. Shocker right?), because the catalyst to this incident is an emotional, drunken Sonja. Or at least I hope Sonja was drunk, because it's the only excusable reason for her outburst that seemingly came out of nowhere. Plus, with what we know will happen later this season when the women go on vacation (hint: LuAnn + a man who isn't Jacques), maybe Sonja should have directed her rant towards Jacques instead.
Jacques should have another speed dating night so that Sonja can finally find someone decent for herself, because George must have scared her into wanting to get married again. As for LuAnn, she probably will want to think twice about having this baby. Especially if Jacques and herself are not being too serious about it.
What do you guys think about tomorrow's The Real Housewives of New York City?
Photo Credits:Michael Rosenthal/Bravo