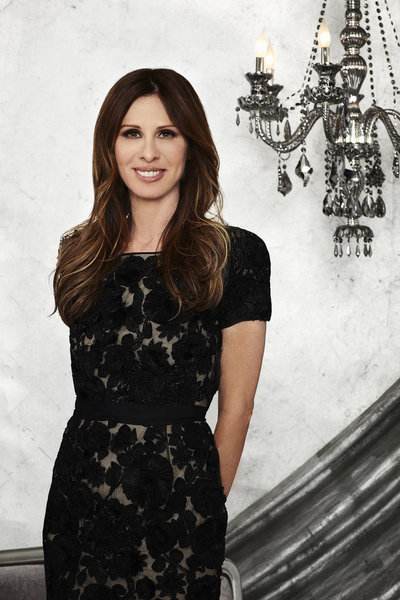 Despite the recent news of declining ratings, fans dissatisfaction and what not, The Real Housewives of New York City has Carole Radziwill and that's all the show needs for them to have my eyeballs on a weekly basis. Carole knows just how to play the situation she's in by not taking it seriously, which is a much-needed response with this camp of Real Housewives.
Now, I've given my praises for Carole in the past. However, last night's episode of The Real Housewives of New York City catapulted that praise to all out worship once Carole made it clear that LuAnn de Lesseps is a force that needs to be put in her place. Getting fed up with "the Countess" for constantly trying to one up everyone, Carole did two things that most other NYC Housewives couldn't in the past: she made LuAnn uncomfortable and shut her up! Might I add that Carole did all this without being crass and vulgar? My hero, indeed.
If you asked Heather, Carole's berating of LuAnn went over the resident name dropper's head, but it was clear that LuAnn got some of Carole's message to shut up and actually listen to people for once. Will LuAnn take the hint and zip her lip? Doubtfully. That's like hoping The Joker will stop terrorizing Gotham City. Not gonna happen. At least Carole will be the Batman (or Batwoman) of The Real Housewives of New York City, countering all of LuAnn's urges to drop a name for no clear reason at all.
While the first half of the episode dealt with the rest of the London trip, the latter part was all about Aviva's 5-year anniversary party, which was really the venue for the latest Ramona vs. Heather showdown that actually made the party worthwhile.
Why Heather felt that Ramona would have let their tiff slide shows just how naive the newbie is or that she clearly haven't seen the previous four seasons of The Real Housewives of New York City. It also didn't make sense for Heather to provoke Ramona at Aviva's party in the first place, because despite Ramona needing to get over not being invited to London, it just wasn't the place to try to make nice. Bottom line: I'm over this feud, because both women are in the wrong and should just act like the adults they are, make nice, and keep it moving.
Other Things to Note:
– Aviva's fall wasn't as horrible as the previews made it out to be. As a matter of fact, I'm kind of unnerved that Bravo even added that to the "Next Time…" portion of last week's episode. Bad taste, Bravo.
– Sonja might want to reconsider booking the entertainment next time if she wants to keep her Sonja in the City party business going… Just saying.
– LuAnn is RHONYC's Sheree Whitfield: floundering for a story and relevance.
What did you guys think about this week's episode of The Real Housewives of New York City?
Photo Credit: Michael Rosenthal/Bravo