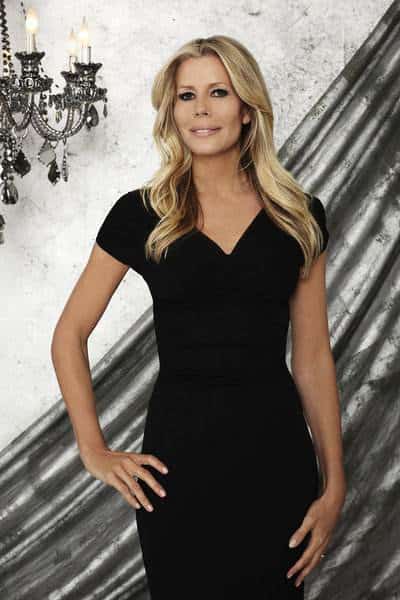 The Real Housewives of New York City has been a complete delight so far and tonight seems to be no different.
Two of the storylines of this season so far consist of Aviva Drescher's ex-husband Harry being the RHONYC version of RHOOC's Slade Smiley since he's slept with both Sonja Morgan and LuAnn de Lesseps at some point in his life. Why Aviva is still worried or pained by her ex's sexual escapades, especially if they were allegedly before or after her five-year marriage with him, is beyond my limit of comprehension and relevancy levels. However, the situation still gives Aviva something to stick out in the group other than being the Housewife with the handicap of having one leg, which thankfully hasn't dominated her character this season. Sort of.
On the flip side, Harry did seem to have gotten around to the point that he's almost a legend in the bedrooms of NYC's elite socialites, which gives Carole plenty of ammo for one-liners in this scene. See Aviva squirm after Sonja brings up the thorny subject of Harry's…prowess.
The other storyline on The Real Housewives of New York City (which is really not an issue) is LuAnn's parenting skills, which Ramona Singer called into question last season, sending LuAnn on a warpath to prove her frenemy dead wrong. Last week after LuAnn and Ramona argued over the very subject of LuAnn's parenting, we were later given a scene where the Countess reprimanded her son Noel for flunking French, the language which LuAnn loves to hide behind to display her level of sophistication. Tonight, LuAnn will have a sit down with her daughter Victoria about having another baby with her boyfriend Jacque.
Maybe another baby is what LuAnn needs to prove Ramona wrong in the Battle of the Better Parents? Eh… I doubt it.
The Real Housewives of New York City airs Mondays @9/8c on Bravo.