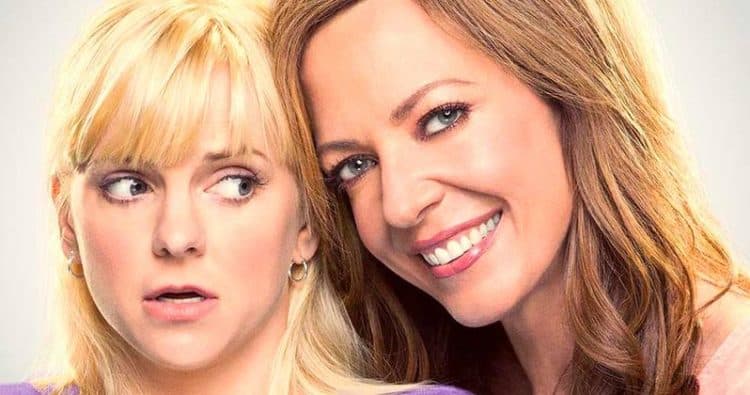 It would be kind of odd to think that no one has figured out yet why Mom is getting the boot on CBS, but in case people still need a reminder, it's because since Anna Faris left there's not as much interest. Allison Janney is still a great part of the show and she's still entertaining to watch, but the show really depended on her and Faris' chemistry since they started the show and it was because of the dynamic that existed between them that it worked so well. There are some shows that can continue forward without one or more stars and still continue to entertain the fanbase, but some are doomed from the start once they lose a key member since it could be that there aren't enough qualified supporting actors to fill in for them, or it could be that the person that left was so integral to the show that losing them meant it was going to falter and come to a close no matter what. Mom is one of those shows unfortunately and it's also one that we can't help but feel sorry to see go since it was so much fun. It was easy to look past the idea that it was about two women, a mother and her daughter, who had been estranged for so long, getting back together and rebuilding their relationship after so many problems with alcohol, especially since it was filmed in a very comical manner.
Sadly, Anna has moved on to other things and while Janney stuck around with the rest of the cast it was made clear not too long after that the show is not the same as it was when the two of them were in the same vicinity. The understanding is that Anna's character, Christy, went off to obtain a law degree, which is a big upgrade for the character, which means she would have to leave and do her own thing. Many are hoping that Anna will return for the finale just to say goodbye, but nothing is for certain yet except that the show's ending is going to be just that, an ending that will mean that another program that people love is going off the air. There's been a lot of that going around in the past year or two, but one has to expect that things are going to happen when actors want to further their career and not remain tied to one project that often. It's been shown in the past that actors can still be a part of their own shows while going off to be a part of the movie scene as well, but the thing is that some of them don't enjoy going back and forth, and some of them simply don't want to be tied down that long. Committing to one project for years on end has, as some actors have revealed, been a detriment to their careers since not only does it make breaking out of certain roles harder, but it becomes increasingly difficult to find new roles that will be just as convincing. There's also the consideration that some actors believe that being locked into something for so long is not unlike a prison, but at least this confinement people tend to get paid well and are free to go about their way doing what they want.
It's not certain right now what other opportunities Anna is choosing to follow but it is clear that the show couldn't do much more without her, which is hard to say since it does feature a couple of very noted and amusing personalities that have helped to make it into the type of show that's been fun to watch and hasn't been too heavy-handed with the moral lessons that some shows might want to impart concerning the serious matters that have affected the lives of the main characters and all those around them. The feeling is that the issues are there, that they're serious, and that the characters have been doing their best to stay on the wagon and build a life that isn't dependent on the release they might find from simply giving in, but thankfully the humor surrounding this has been enough to keep people laughing at the comedy and still admitting that it's a matter to be taken seriously. Too often these days people are unwilling to laugh at uncomfortable situations for fear of offending someone and possibly being labeled as insensitive and possibly called out in front of their peers for their words and actions. Mom has been a show that proves that one can still live and laugh at misfortune and consider it to be humorous when taken from a different perspective. The gist of it isn't that we've been laughing at people trying to stay clean, but that we've been laughing at people thrust into one humorous situation after another while trying to get their lives back on track, and it's been hilarious.