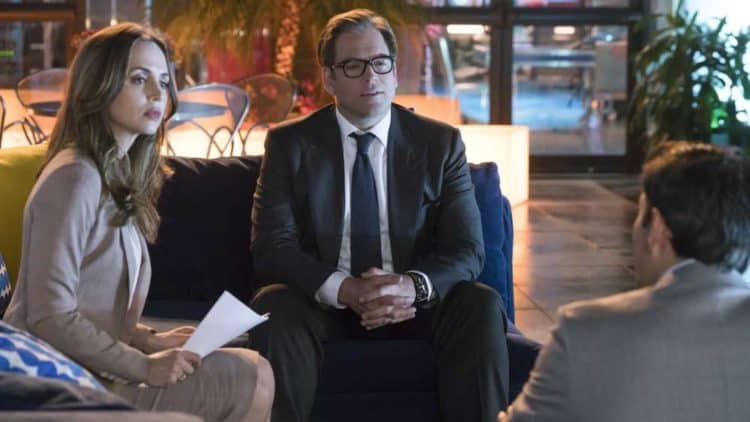 Every year it seems like there's at least a handful of great shows that get canceled for no apparent reason. There also seems to be just as many — if not more — shows that everyone is surprised to see get renewed. CBS' Bull is definitely part of the second group. The series debuted in 2016, and it got off to a very promising start. However, the show began to get a lot of bad press at the end of season one when Eliza Dushku accused Michael Weatherly of making sexually suggestive comments towards her. Dushku was fired from her role and later awarded $9.5 million in a settlement. Surprisingly though, the show continued on and is now in its fifth season. So, why is Bull still on TV? Keep reading to find out.
What Is Bull About?
Even though Bull is a fairly popular show, it's also one of those shows that a lot of people haven't really heard of. Even those who have heard of the show may not realize that it still comes on. If you're one of the people doesn't really watch Bull or hasn't seen it in a while – don't worry, we've got you covered. To put it simply, Bull is about a psychologist who is especially skilled at selecting jurors for trials. He also uses his skills to help lawyers understand the best way to approach arguments based on the jurors he selects.
The show is actually based on Dr. Phil, who began his career doing something similar. According to the St. Louis Post-Dispatch, "CBS has very carefully phrased the connection between Dr. Phil McGraw and Dr. Jason Bull, the fictional character played by Michael Weatherly in the courtroom drama. The series "Bull," says the network, is "inspired by the early career" of McGraw, who founded a successful trial-consulting firm…McGraw helps the show with "the trial science and the analysis of how to best move forward in a jury trial."
Eliza Dushku's Allegations
Sexual harassment in the workplace is certainly nothing new, and this is especially true in the entertainment industry. In recent years, however, more and more people have been shining a light on the horrors of harassment in entertainment. After winning her settlement, Eliza opened up about some of the things she experienced while working on Bull.
According to Boston.com, Eliza wrote, "For weeks, Weatherly was recorded making sexual comments, and was recorded mimicking penis jousting with a male costar, this directly on the heels of the 'threesome' proposal, and another time referring to me repeatedly as 'legs'…He regularly commented on my 'ravishing' beauty, following up with audible groans, oohing and aahing. As the tapes show, he liked to boast about his sperm and vasectomy reversals ('I want you to know, Eliza, I have powerful swimmers')."
Why Is The Show Still On?
After all of the drama that took place during the first season, most people just assumed that the show would be canceled. After all, networks have canceled shows for far less. Somehow though, Bull continued to get renewed. While there's no concrete information on how the show has lasted so long, there's a good chance it has something to do with the fact that the ratings are pretty good.
At the end of the day, we all know that numbers are really the only thing that matters when it comes to whether or not a show will be renewed. Between 2019 and 2020, the series had an average viewership of more than 10 million people. With that being said, however, that number is far lower than previous seasons.
Will There Be A Sixth Season?
The show hasn't been officially renewed for a sixth season yet, and there are some people who believes that that renewal may never come. Despite having pretty solid viewership, declining numbers and poor reviews could mean that the show may not have much more life. Additionally, the show hasn't been nominated for any awards which also isn't a great sign that things are going well.
On top of that, Steven Spielberg's production company, Amblin TV, parted ways with the show after Dushku was awarded her settlement. In many ways, this departure was likely the beginning of the end. Michael Weatherly may prove to be too much of a liability for the show and the network as a whole.
Either way, five seasons on the air is much longer than most people thought the show would last. At this stage in the game, people would probably more surprised if the show were to get renewed instead of canceled.