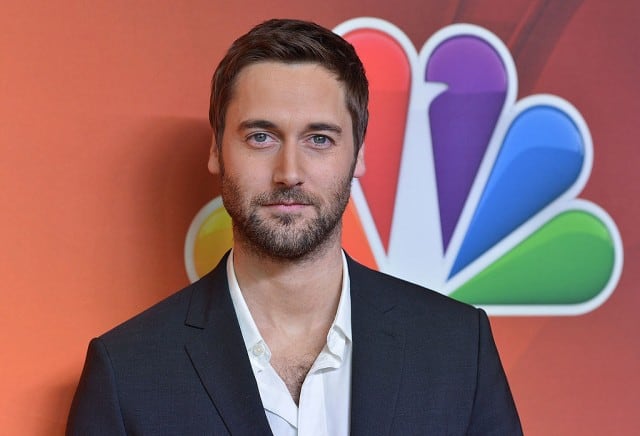 He plays the devilishly handsome, charming and dangerous Tom Keen on the hit series, the Blacklist, but it's certainly not Ryan Eggold's first job in Hollywood. It's just the best role we've ever seen him in. He knows what it takes to engage his audience, but the dark and sinister ex-husband of FBI Agent Keen is everything a bad boy should be. He plays into every woman's fantasy with his undying love for Keen, his devotion to her and his criminal ways, but he is nothing like his character in the real world. Sorry ladies; he's not a crazed murderer with gorgeous eyes. But we can always keep our (creepy when you really think about them) fantasies to ourselves.
He's a California boy
He was born and raised in California, attended his entire school career in the area and always had a thing for drama and the arts. It makes sense, too, since he's so good at what he does on television.
He's actually the same age as the kids he taught on 90210
When Ryan Eggold was cast as an English teacher on the hit series 90210, he played a teacher. He was the man in charge of the kids in the revival of the long ago hit show. However, he's only a year or two older than most of them in real life.
He's a musical genius
Perhaps genius isn't the correct term, but he can play the piano and the guitar. Since that's twice as many instruments as many of us play, that might make him a bit more of a musical genius than the rest of us.
He loves an 80s chick flick
You might complain that men don't love a good chick flick, but not Ryan Eggold. In fact, he loves them. Pretty in Pink is one of his all time favorite movies. Go ahead, ladies, and swoon a bit more.
He's a writer
What doesn't he do? He certainly doesn't go out killing random people in the name of love while living undercover as a top secret spy in real life, but he does write. He sings, he plays music. He does it all.
Be sure to check out the Blacklist Thursdays at 9 pm on NBC
Photo by Getty Images