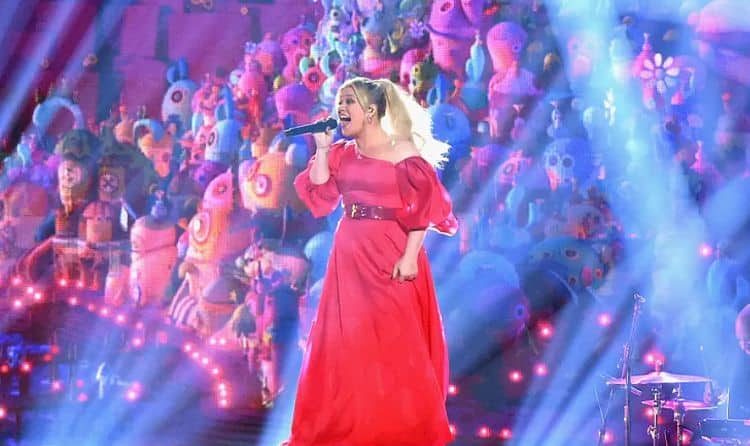 It was May 2002 when Kelly Clarkson's friends encouraged her to do something a little outside the box. They knew she had a lovely singing voice – and that is such an understatement – so they encouraged her to try out for this new reality television show that was being aired over the summer. No one knew what "American Idol," was or how big it would become. No one was sure a reality television show with an unknown British man by the name of Simon Cowell, a record producer by the name of Randy Jackson, and 80s/90s pop star Paula Abdul would work out. Kelly Clarkson decided to try out. She was good enough to earn a trip to Hollywood, but who knew that day what might happen in her future?
Fast forward to September 4, 2002. Kelly Clarkson went on to become the first American Idol, and the show went on to become one of the biggest, best, and most amazing things in the history of reality television. She didn't know then that she'd become one of the most famous musical artists in the world, that she would win awards and become a celebrity as big as anyone else in the music business, and she certainly had no idea just how massive her star would become. It was a game-changer for the girl from Texas, and now she's one of the world's favorite, most famous, most talented musicians.
Kelly Clarkson's Fame
One thing that no one ever saw coming is just how famous she'd become. She not only has more than a few awards, but she also has more than a few awards that span the realm of just about every impressive accolade one can earn in her line of work. She's won multiple MTV Music Video Awards. She has a Daytime Emmy. She has two Academy of Country Music Awards. She has four American Music Awards. She has more than a few awards to line her walls, and she is proud of her success.
She's also a woman who has done a lot in her personal life. She got married. She had two kids. She got divorced, she has a talk show. She has friends and family who love and care for her, and she is living a very full life. She's done more at 39 than most people will do in the course of their entire lives, and she's proud of everything she's done.
Clarkson's Fashion Choices
Fans are curious about one thing – why does Kelly Clarkson always wear belts? It's almost like it's a thing for her. The way that some people always have a certain smoky eye or a bright red lip or a signature style. Kelly Clarkson always wears a belt, and the mystery of why has been officially solved. It's flattering, and she likes it. There. That's all you need to know. However, there is a little bit more to the story.
Candice Lambert is Kelly Clarkson's stylist. She helps the star get dressed and put together looks that are flattering and stylish, and they both love a good belt. "We love to wear belts to show her figure and shape. I always think the more accessories the better," which is exactly what the late, great Coco Chanel says not to do. But, sometimes you have to pave your own way. The simple fact of the matter is that her stylist knows Clarkson looks good in a belt, it flatters her figure, and it makes her feel beautiful.
Personal style is a choice that everyone has to make. It's the beautiful thing about fashion. Anyone can make anything fashionable, but only a few people can really turn things into a style. Clarkson has taken the concept of wearing a belt with almost everything she owns and making it look fabulous. She has style, and we cannot help but think that her sheer beauty helps. She's the kind of woman who exudes beauty from the inside out. She might not always have the press on her side when it comes to her fluctuating weight – the world has been very harsh on her and has critiqued her weight gain off and on over the years in a very negative light – and she's always handled it with grace and eloquence. She's a lovely woman, and her personal style choices reflect what she feels about herself. She looks good all the time, and she brings a certain type of joy into everything she does no matter what she is wearing. Belts or no belts, she's a true beauty.