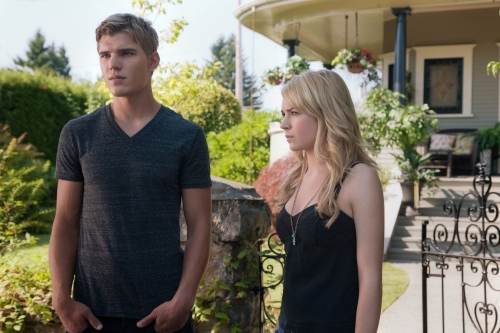 This week's episode of The Secret Circle continued with the demon possession storyline. Only this time Melissa was the one who was possessed by the demon Abaddon. She gathered all of her friends together in the abandoned house after convincing Nick to help her dig up a mysterious case.
The kids were completely unprepared to deal with a possessed Melissa and Cassie was forced to go to her grandmother for help. She told her that she knew the truth that they were witches and grandma kicked some serious butt with her powers. But Abaddon (who wanted the Circle and its power), eventually jumped into Nick and confronted Dawn and Charles.
The middle generation, meanwhile, tried to find the remaining crystals, but Dawn was frustrated when she and Charles couldn't use a spell to locate them. As it turns out, Jane has one of the crystals in her possession. After Abaddon met up with Dawn and Charles, they tried to kill Nick's body with the demon inside and eventually succeeded.
In the October 20 episode, the youngest Circle will have to deal with the fallout from Nick's death. To make matters even more complicated, a new boy named Jake (guest star Chris Zylka) comes to town. It turns out that he and Faye used to be involved, and she's more than happy to use her powers to punish him for breaking her heart. But when he takes an interest in Cassie, Adam and Faye are both upset.