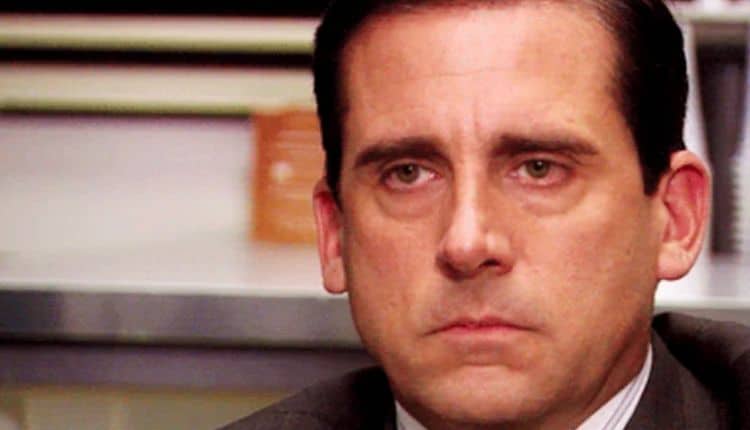 It's amazing what people can find on the internet when they go looking, since if anyone is paying attention and has a decent to excellent memory they might recall a time when Steve Carell wasn't nearly as popular as he is today. The funny thing is that it sounds as though Steve thought he'd hit the jackpot when he scored this commercial, and at the time it was likely that it felt that way since McDonald's is a big deal when it comes to filming a commercial, as over the years their commercials have featured several big-name celebrities. At the time this was filmed he was still a part of The Second City in Chicago, where plenty of big names have rolled through in the past, and was likely thinking that things couldn't possibly get any bigger than they were at that moment. Luckily for Steve things did start getting bigger since in the 90s, when this was filmed, he was still largely unknown to a lot of people. But by sticking with his act he was starting to get big in the early 2000s and, as it's been seen, he's become one of the best-known comedians in the world.
Going back in history to see what quite a few celebrities used to do is amusing since if people go far enough back they'll see that a lot of people in the business have done quite a few things to get by before their big break came along. Steve Carell was already gaining in popularity before he hit it big with the 40-Year-Old Virgin and his time on Bruce Almighty, but to think that a McDonald's commercial was the highlight of his career isn't hard at all since back in 1990 if anyone had asked who he was it's likely that they would have been met with a blank stare since while he was likely known by a number of people in his local area and possibly even further depending on word of mouth, one can easily assume that Steve Carell wasn't a big name yet. Once he hit the movie scene and started showing people what he could do though there was no stopping him.
Over the years he's definitely made a transition from comedy to drama since his time in such movies as Foxcatcher, The Way, Way Back, and several others have shown that he has the kind of talent that allows him to switch back and forth between comedy and drama. This skill is quite valuable really since it opens up a wide range of roles that can be taken on so long as he's right for the role. Movies such as The Big Short and Welcome to Marwen have been more or less okay for a lot of people, but they've shown the depth of his talent in a big way since he could still easily come back and create another comedy that people would love since he's proven that he can step in the ring with other actors that are just as good if not more seasoned than he is.
After so long in the business, though it does feel that Steve is now pretty comfortable as a dramatic actor and has been seeking more and more serious roles that have allowed him to develop into someone that can still do comedy but has graduated from it in a way. Some might not want to hear this, but comedy is, for the most part, something that is not easy by any means but is looking more and more like a benchmark in a person's career, a way of proving what they can do and what they can develop from as they continue onward in the industry. Many comedians have made their way from the strictly comedic routines that they used to perform and have managed to upgrade their careers in a big way as they've taken on dramatic roles. When it's realized just how much Steve has upgraded his act though it's amazing to think of how he started as opposed to where he is now.
His story is as unique as any other, but the path he's taken from his first big break to this point has been a long one that has seen a lot of laughter and a definite switch as he's gone from making people cry from laughing so hard to feeling something deep and utterly genuine when he's up on the screen. Stating that he might have had no idea that his acting would take him this far would be kind of accurate no doubt since thinking that McDonald's was the pinnacle of his career is amusing, even though it was at the time. But after all is said and done, Steve Carell has made a big name for himself over the years, and his early days are something to smile about.