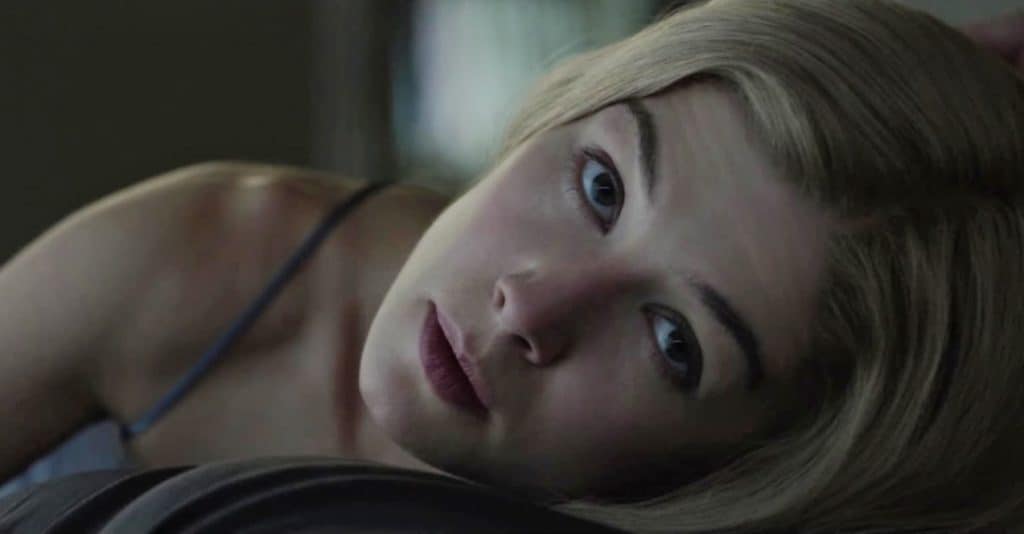 The classic femme fatale character is one of many that people tend to love since this type of individual isn't to be trusted normally since for one reason or another she's bound to become a problem for anyone that tries to get close to her. There are exceptions to be fair, but usually, this description is rather accurate when it's applied to those that end up taking on the characteristics that the words imply. A femme fatale is often someone that is an extreme danger to those that are seduced by her and end up becoming a real problem that has to be sorted out somehow, even if they've already made it nearly impossible to sort out the said problem without a lot more difficulty to come. There have been many upon many such women throughout the history of cinema, but there are plenty that have been raising the bar on the label over and over and have made other women look quite tame by comparison. In this manner, it's very easy to state that the best of those to claim the title of femme fatale have come in recent years when the ante of each movie has been raised over and over in a repeated fashion. Without taking anything away from the movies that built this label up, the women we've seen in the last several decades have definitely redefined what it means to be a femme fatale.
Here are ten of the best femme fatale characters in movie history.
10. Basic Instinct – Catherine Tramell
Seeing as how this movie starts out with a brutal murder following a very sensual and physically exciting moment, one should be able to think that Catherine is one of the more intriguing women out there. The only reason why she's so low on this list is that the danger she represents might be real, but at the same time, she's not nearly as dangerous as many other women on this list.
9. Swordfish – Ginger Knowles
This entire movie is like one big shell game and Ginger is the plant that the operator uses as their misdirection so that people won't pay attention to what he's doing. There's no doubt that she's a capable woman and someone that wouldn't be wise to underestimate, but her part in this movie is definitely that of the confidence-builder that's meant to keep Stanley guessing. Even if he figured things out at the end it took a moment to put it all together.
8. X-Men – Mystique
It kind of feels as though she should be higher on this list, doesn't it? One reason she's not is that Fox really didn't know how to use her and despite the fact that they did utilize her shape-changing abilities, a lot of people can recall that she was never much of a lackey in the comics. Mystique was usually in it for herself or had a subordinate or two that operated under her. Being the help wasn't really her style.
7. Gone Girl – Amy Dunne
The devious nature of this woman is hard to deal with, but it's also the fact that she tries to frame her husband, then runs to an ex-boyfriend and ends up killing him, that makes her a bit demented and definitely someone that will do what she needs in order to get what she wants. Staging a crime scene doesn't always make a person a psychopath, but doing every possible wrong thing to get her life back kind of does.
6. Mr. & Mrs. Smith – Jane Smith
A lot of things about this movie take the suspension of disbelief and just annihilate it. The fact that two of the top spies in the world fall for each other and then create what's essentially a marriage without any real trust beneath the surface is something that becomes a bit of amusement as Jane and John find that they just can't connect over anything. Once everything is out in the open, that changes pretty quickly.
5. Batman Returns – Selina Kyle
Yes, Michelle Pfieffer definitely fits this mold since her version of Selina Kyle and Catwoman was entirely seductive and definitely dangerous. Unlike Anne Hathaway, she was someone that inspired fear and unease along with other things, since she simply looked seductive, and scary at the same time. Many upon many young men found this image alluring back in the day.
4. GoldenEye – Xenia Onatopp
Famke Janssen is usually fun to watch since she can perform a few roles and be absolutely great. Her time in this Bond movie was a lot of fun since, well, one of her best ways to kill is by using her thighs, as she can crush someone in the throes of passion. That's kind of funny but it's also likely that many young men found this exciting until they really thought about it. Like it or not, that's one way to go.
3. Fatal Attraction – Alex Forrest
Unpredictability is definitely something that will escalate a person up a list like this since Alex went a little nutty during the movie and made it clear that she didn't like being rejected. The idea of someone accessing your home and hounding your family is pretty creepy since it's something that can happen in the real world.
2. Kill Bill – The Bride
To be fair, she didn't really want to be a problem for anyone, but since she'd already had a life before trying to run away and build another life with the guy she loved and the baby she was about to have, yeah, she was kind of a problem. The kind of baggage the Bride came with is the type that most guys don't want to deal with. But the big issue here is that her baggage wasn't about to be left behind.
1. The Dark Knight Rises – Talia al Ghul
If people figured this out before she stuck Batman in the side it's easy to think that they were better informed or had read the comics books and were prepared. But otherwise, Talia's reveal was kind of shocking, to say the least, and definitely something that many didn't see coming.
The femme fatale character can be applied to a movie in a lot of ways.