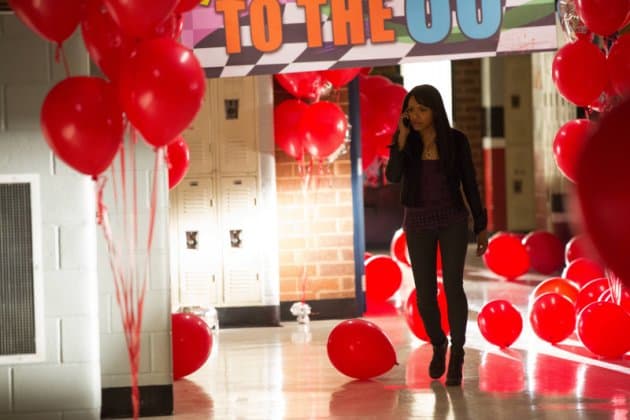 Jeremy refused to go through with Klaus' mass vampire murder plan in this week's Vampire Diaries and while he managed to escape eventually, Jeremy and Damon hit another snag when Kol asked them to back off on finding Silas and the cure.  When they refused, Kol compelled Damon to kill Jeremy.  Fortunately, Stefan stepped in and locked up his brother.  But will he be able to fight the compulsion or will he be stuck behind bars until they find the cure or Kol removes the compulsion?
The Mayor and the Sheriff had Professor Shane brought in for questioning about the council's mass suicide and Bonnie butted in on the interrogation, convinced she was the only person who could get the truth out of Shane.  He confessed that the explosion was part of a ritual to help find Silas, who could bring the dead back to life.  After Bonnie got angry and nearly went off the rails with her magic, Shane talked her down and then told her father that he's the only one who can help control her.
Rebekah and Stefan also went searching for Silas' headstone inProfessor Shane's office but encountered a mysterious third party who is also searching for the cure.  And then the two fell into bed together.
In next week's episode, Klaus asks Rebekah for help in protecting Jeremy and stopping Kol from going through with his own plan, but Rebekah refuses.  Bonnie argues with her father over his own plans and then has a run-in with Kol at the school and Elena tries to put her dangerous plan for Jeremy to kill Kol into effect.
Watch a preview below for the January 31 episode of The Vampire Diaries on The CW.
Visit our Vampire Diaries page for spoilers, photos, sneak peeks, reviews and more.
http://youtu.be/jjjGur8oB4Q