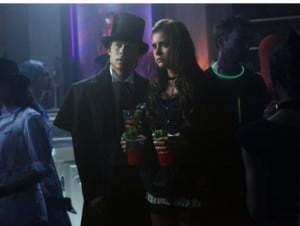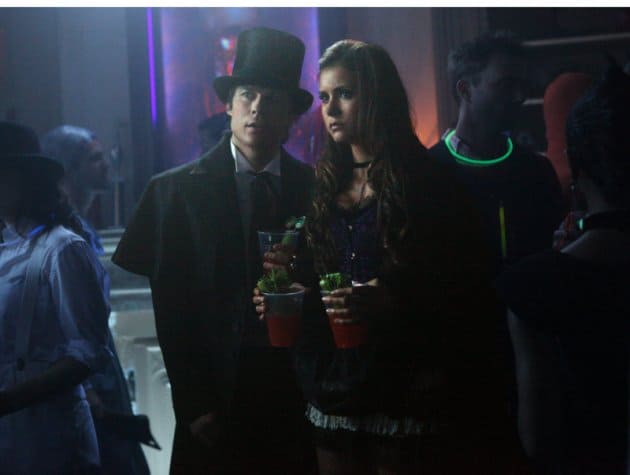 Connor stepped up his plan to eradicate the vampires of Mystic Falls in this week's episode of The Vampire Diaries.  When he discovered that Matt was being used as a vampire blood bank, he confronted him, demanding to know who was feeding from him.  Matt pointed the finger at Rebekah to get Connor off Elena's trail.  Meanwhile, Damon was determined to take down Connor before splitting town, but after running into some trouble he called Klaus for help.  Unfortunately, Klaus turned the tables on Damon and saved Connor's life because he knows more about Connor than Connor does.
Elena decided to return to school to finish out her senior year, but her heightened emotions continued to get the better of her.  Rebekah's presence in the school, in particular, increased her rage, nearly leading her to kill the Original.  Stefan tried to calm Elena and show her that she could still have a good life but, in the end, Damon decided to stick around to help Elena learn how to become a "real" vampire.
In next week's episode, we'll see flashbacks to 12th century Italy where Klaus came across "The Five" – a group of vampire hunters that appear to be connected to Connor.  And Damon starts his lessons with Elena by taking her to a college frat party.
Watch a preview below for the November 1 episode of The Vampire Diaries.  You can browse through photos for the episode here.
Visit our Vampire Diaries page for more photos, spoilers and reviews for the show.
http://youtu.be/b6Qtc0EVEQI