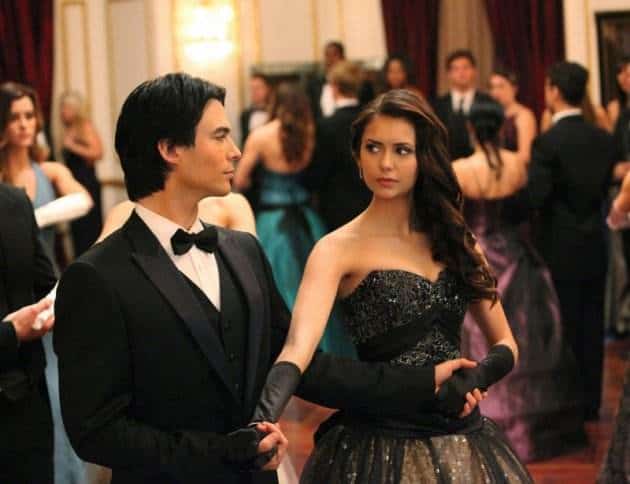 The Vampire Diaries has delivered consistently excellent episodes this season. Stefan and Elena's relationship has been systematically broken down (first by Klaus and then by Stefan himself). Stefan has continued his bad-boy act even without being under the control of Klaus' compulsion. We're getting a lot more information about the rest of Klaus' Original family members and Bonnie is working with Stefan to get into that last mysterious coffin (which will result in her finding her mother in January 19 episode – watch a sneak peek). Damon and Elena have kissed and suddenly some people are 'shipping the relationship that no one ever saw coming: Caroline and Klaus!
On February 9, The Vampire Diaries delivers up a fancy ball for all of us to enjoy. Elena gets invited to a formal ball, but it turns out that the party will be held at Klaus'new house. Afraid she might be in danger, Stefan and Damon both insist on accompanying her to the party. Caroline and Matt are also invited and Caroline grows closer to Klaus when she sees that he has an unexpected side.
UPDATED: Watch a trailer for episode 3.14 or a sneak peek.
Aren't the dresses gorgeous? And don't miss a new episode of the show this week on January 19 at 8:00 p.m. EST on The CW!