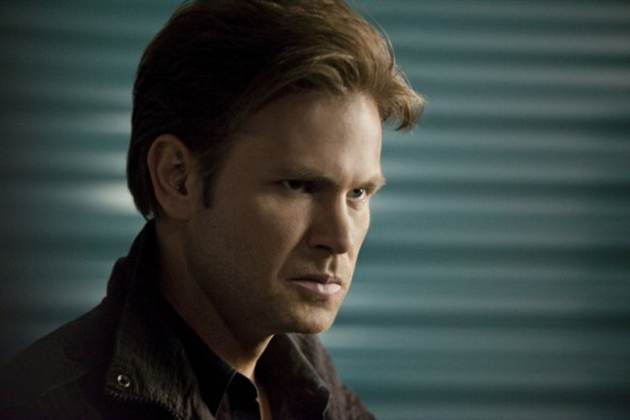 Last week's episode of The Vampire Diaries ended with a shocker: Alaric had been turned into a vampire. Originally, Esther had attempted to turn him in order to create a supreme vampire hunter. Unfortunately for her, Alaric killed her before he had completed the transition. At the time, he was prepared to die, not wanting to become a vampire. But Esther spoke to Bonnie from the spirit world and possibly possessed her. In the end, Bonnie fed Alaric her own blood, completing the transition.
What can we expect from the ultimate vampire hunter now? For one thing, he's determined to kill the Originals. Klaus gets wind of Alaric's new state of being and decides to leave town, attempting to take Elena out of Mystic Falls so that he can continue to have access to the doppelganger's blood (watch a clip). Of course, Stefan and Damon will go to great lengths to ensure that she remains safe.
Watch the producer's preview with clips below for tonight's all new episode of The Vampire Diaries, airing at 8:00 p.m. ET/PT on The CW. Did you hear the great news that the show was renewed for a fourth season today? Read more here.
For more coverage of the show, including sneak peeks, spoilers, the latest Hulu episodes and more, browse and bookmark our Vampire Diaries page.