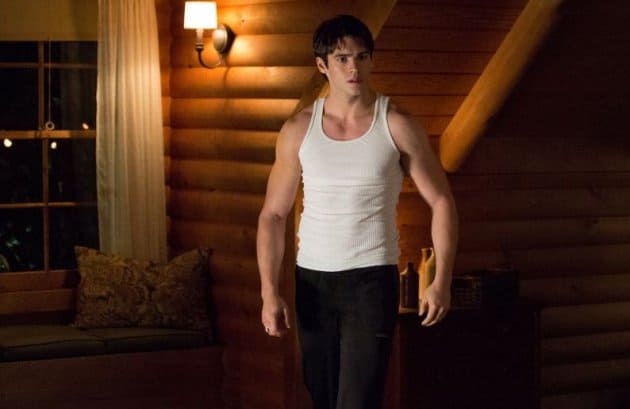 Damon decided to take over as Jeremy's tutor in the winter finale of The Vampire Diaries, sending Elena back home to Mystic Falls while he attempts to develop Jeremy's new hunting skills.  When the show returns from hiatus next week, Matt has joined Jeremy and Damon up at the Gilbert lake house to train.  While Jeremy's skills seem to impress Matt, Damon is less than enthused.  When Jeremy challenges him to a fight, Damon shows the young hunter that he's got a long way to go.
Elsewhere in the episode, Rebekah has been awakened from her daggering once again and confronts Stefan, Elena and Caroline about their search for a cure.  And Bonnie's father (guest star Rick Worthy) arrives in Mystic Falls to take over the position of Interim Mayor after the death of Carol Lockwood.  Naturally, Bonnie isn't impressed with her father meddling in her life as an attempt to protect her.
Watch a sneak peek below for the January 17th return of The Vampire Diaries at 8:00 p.m. ET/PT on The CW.
Keep an eye on our Vampire Diaries page for photos, sneak peeks, reviews, spoilers and more.