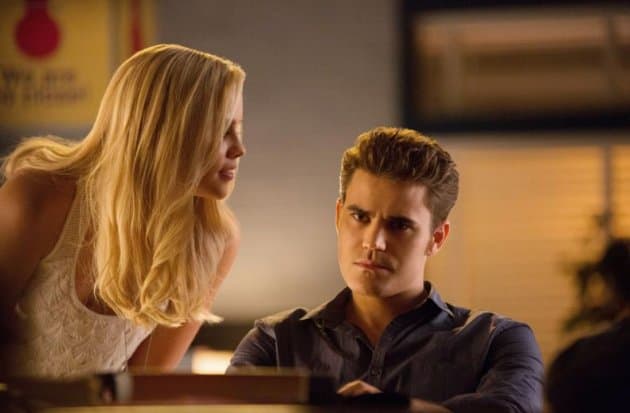 An unlikely alliance coming out of this week's episode of The Vampire Diaries is Rebekah and Stefan.  After Rebekah compelled Elena to admit that she was no longer in love with Stefan, Stefan decided to stop mooning over his former lady love and proposed that he and Rebekah team up to find the vampirism cure on their own.  After all, Klaus has Jeremy and his hunter marks, while Shane has Bonnie on his side.  If Stefan wants to make Elena human again in order to confirm whether her feelings for Damon are real once and for all, then he needs that cure.
Fortunately, Rebekah accepted his offer and has a plan, thanks to information that Shane let slip when she and Kol were interrogating him.  The shady professor has Silas' headstone, which could be helpful in finding him, so she proposes that she and Stefan steal the stone and then force Shane to team up with them, leaving Klaus out in the dust.
Watch a sneak peek below for the January 24 episode of The Vampire Diaries on The CW.
http://youtu.be/Ig0MrjmSfCM