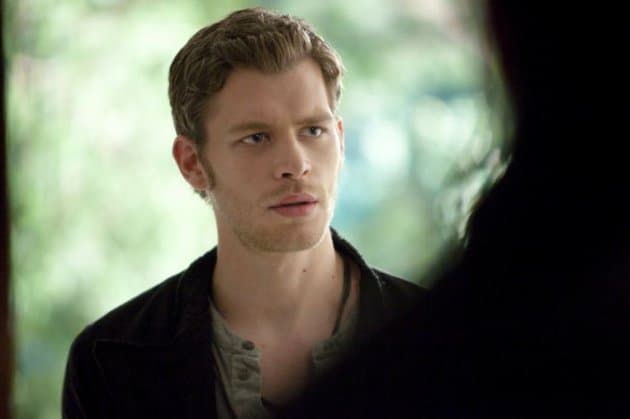 Kol made it clear in this week's episode of The Vampire Diaries that – unlike two of his siblings – he has no intention of searching for the cure or risking waking up Silas, the first immortal.  Not only that, but he attempted to interfere with Klaus' plan to find the cure by threatening Jeremy and then compelling Damon to kill Jeremy.  Now Damon is locked in the basement in case he attacks the hunter again and Elena has come up with a plan to kill two birds with one stone: get Jeremy to kill Kol not only to eliminate him as a danger, but also to kill every vampire of his line, thereby revealing the hunters' tattoos in one fell swoop (let's hope those tattoos don't hate technicalities).
But Klaus doesn't yet know about Elena's (somewhat dangerous) plan and so he turns to his sister the morning after her romp with Stefan (I bet that information is going to be revealed soon) to ask for her help in stopping Kol.  Since he is now in possession of Klaus's daggers, Kol is a serious threat to everyone.  But Rebekah can't put aside her hatred towards her brother and, despite the fact that Kol tried to kill her, refuses to help Klaus.
Watch a clip below for the January 31 episode of The Vampire Diaries on The CW and watch a preview for the episode here.
Visit our Vampire Diaries page for photos, reviews, spoilers and more.
http://youtu.be/rJoqex3gQXw