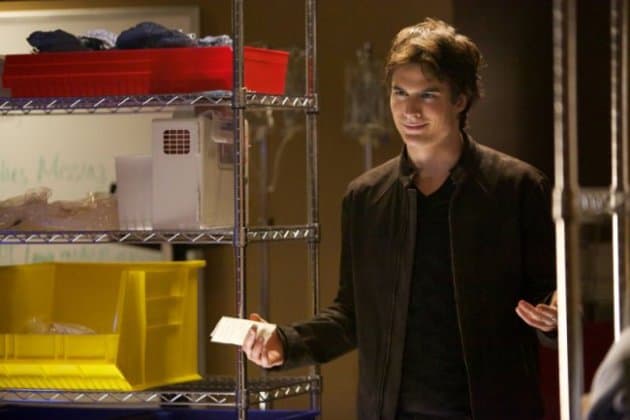 Elena becoming a vampire isn't working wonders for Stefan and Damon's relationship in this week's episode of The Vampire Diaries.  In last week's episode, Damon decided to share his blood with Elena, who was having trouble adjusting to her new diet.  Stefan didn't take too kindly to that kind of intimacy between his girlfriend and his brother and he punched Damon in the face.  While Stefan seems willing to let the issue go, Damon is acting rather sullen.
In "The Rager", Stefan decides to show Elena a good time by taking her on a ride on his motorcycle.  Since she's having trouble adjusting to her new life, he wants to show here that there are still good things about being a vampire.  Damon, meanwhile, seems determined to kill Connor.  But before he does that, he gets snipy with Stefan, telling his brother that he'll be leaving town once he kills the vampire hunter. 
Watch a sneak peek below for an all new episode of The Vampire Diaries on October 24 at 8:00 p.m. ET/PT on The CW.  You can also watch another clip featuring Matt and Rebekah here.
http://youtu.be/Mq3sutbRWXo