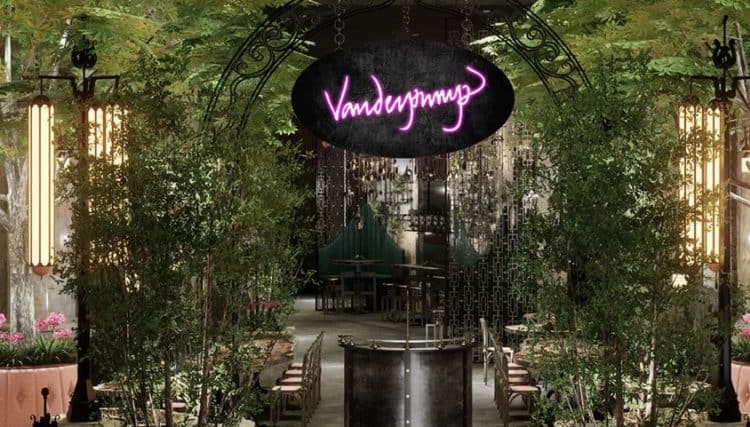 Lisa Vanderpump is best known as a reality television personality, especially for being one of the main cast members of The Real Housewives of Beverly Hills and for Vanderpump Rules. However, she is also a successful businesswoman, restaurateur, and author. Following recent rumors that she is leaving The Real Housewives of Beverley Hills, it has now come to light that she may get her own reality television series based on her cocktail bar. Lisa Vanderpump was born and raised in London, England, and she was a child actress. She married her husband, Ken Todd, in 1982, and the couple has two children together. Pandora was born in 1986 and then they adopted son Max in 1991. Todd already had a son, property developer Warren Todd, from a previous relationship.
Together, Vanderpump and Todd have established a successful business in the restaurant and hospitality industries. They bought and designed 24 restaurants, bars, and clubs in London, before turning their attention to establishing themselves in the United States. They bought four restaurants in California, one of which is Sur, the focus of Lisa Vanderpump's reality series Vanderpump Rules. Vanderpump first appeared in The Real Housewives of Beverley Hills in 2010 as one of the original cast members. The series focuses on the lives of successful women and women who have rich husbands in the Beverley Hills area. It was this reality television series that put Lisa Vanderpump in the public eye.
Rumors that Vanderpump is leaving the cast of The Real Housewives of Beverley Hills have circulated for some time. According to Heavy, there are man reasons why these rumors started. One reason was a scandal involving a friend adopting a dog from her Vanderpump Dog Foundation for the dog to end up in a shelter. When the story was leaked to the press, many of the other The Real Housewives of Beverley Hills cast members blamed Vanderpump for the leak.
Heavy goes on to say that around the same time, Vanderpum began to distance herself from the other members of the cast. However, Vanderpump has denied that she is leaving and has blamed her distancing herself on the unexpected death of her brother. Vanderpump has admitted that she came close to not appearing in the ninths season of the reality series as she wanted to take time off to grieve. However, Bravo wanted her in, so she agreed to take part in the filming.
Even if Vanderpump did decide to leave the popular reality series, this does not mean that it is the end of Vanderpump's career in reality television. Not only is her reality series Vanderpump Rules continuing, but she also has another reality series in the pipeline called Vanderpump Dogs, says Cheatsheet. The series would focus on her dog rescue, which is part of the Vanderpump Dog Foundation. Full details of this series have not yet been revealed, although if it goes ahead it will air on Bravo just like The Real Housewives of Beverley Hills and Vanderpump Rules.
Now, it is possible that she is also getting a reality television series based around one of her cocktail bars as this is one of her many ideas for reality series in which she stars. According to Reality Blurb, Vanderpump is currently in discussions to create a spinoff to Vanderpump Rules. Her newest restaurant, Vanderpump Cocktail Garden, would become the focus of this reality series. Vanderpump Cocktail Garden is the latest in Vanderpump's line of restaurants. It is in Caesar's Palace in Las Vegas. Lisa Vanderpump believes it will make the perfect subject for a reality series. She always takes a hands-on approach to designing her restaurants, and this one is no different. With the potential of a reality series in mind, she has also hand-picked the staff lined up to work at the new restaurant. She has chosen people who are good at their jobs in hospitality, but who also have the potential to make dramatic cast members.
According to Bravo TV, the interior of the restaurant is lavishly decorated with an indoor garden space, Roman columns, chandeliers, and opulent décor. Interesting artwork and sculptures adorn this charming restaurant. It is not as large as you might expect, but this gives the restaurant an intimate atmosphere for those who want to enjoy an exquisite meal and a refreshing cocktail in a space with a relaxed vibe. Both the food and the drinks play an equal role in making this a unique venue.
The menu is vegetarian, with vegetables and cheese featuring in most dishes. Each dish is stunningly presented, and the vegetarian dishes are far from bland. They are unique creations with fantastic flavor that guests enjoyed at their official opening. In terms of the drinks on offer, there are the regular offerings you would expect to find in a high-class restaurant, but it is the cocktail options that set this restaurant apart. There is a fantastic cocktail list from which you can choose, and it features several unique cocktails that were specially created for this venue.
So far, not much has been released about the content of this reality series. It is likely to combine filming of diners in the restaurant and what is going on behind the scenes in the kitchen. However, it is not known if there are plans for the content to take a deeper look into the lives of the staff at Vanderpump Cocktail Garden. Despite little being known about the plans, it is about to be a hit as Vanderpump and her husband are two of the most successful restaurateurs in the United States right now. With so many business and television ventures to focus on, it is hardly surprising that Vanderpump has shown little interest in the arguing between her fellow The Real Housewives of Beverley Hills cast mates.