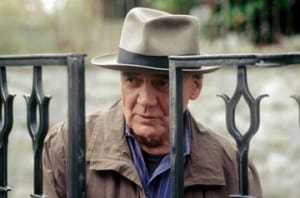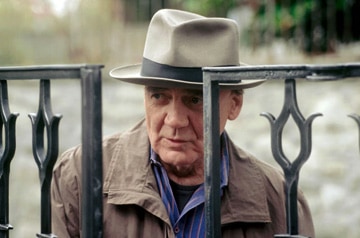 All hail His Excellency.
Two days after the election of Pope Francis I, Showtime has announced that veteran actor Bruno Ganz has joined the cast of The Vatican as Pope Sixtus VI, an introspective German who is worried about history will view his papacy. There have been five Sixtus pontiffs throughout history with the last ruling from 1585-1590, so Ganz's character could either be an entirely new creation or an amalgamation of traits from one or multiple Sixtus popes.
The Vatican is said to explore the relationships and rivalries, as well as the mysteries and miracles, behind one of the world's most hidden institutions, with the tone being described as "contemporary genre thriller." Ganz joins a cast that include Emmy winner Kyle Chandler (Friday Night Lights) as progressive Cardinal Thomas Duffy, Archbishop of New York; Anna Friel (Pushing Daisies) as Kayla Duffy, Thomas' wild child sister deliberately defying her upbringing in the Church; Matthew Goode (A Single Man) as Papal Secretary Bernd Koch, the Pope's closest confidante; Sebastian Koch (The Lives of Others) as "dark prince of the Curia" Cardinal Marco Malerba, the Vatican's Secretary of State; and Ewen Bremner (Trainspotting) as Monsignor Alberico Iemma, a man in charge of investigating and pronouncing miracles for the Church.
Most known for his role as Adolf Hitler in Downfall, Ganz has a very short TV resumee, mostly concentrated in German programming (Tassilo – Ein Fall für sich, Väter und Söhne – Eine deutsche Tragödie) and the odd TV movie.
Production on The Vatican, to be written by Paul Attanasio and directed by Ridley Scott), begins later this year.
Does The Vatican sound like something you would watch? Is Pope Sixtus going to be a strong enough ruler to combat those looking to see him fail? Will he find any unexpected allies if things start going downhill?