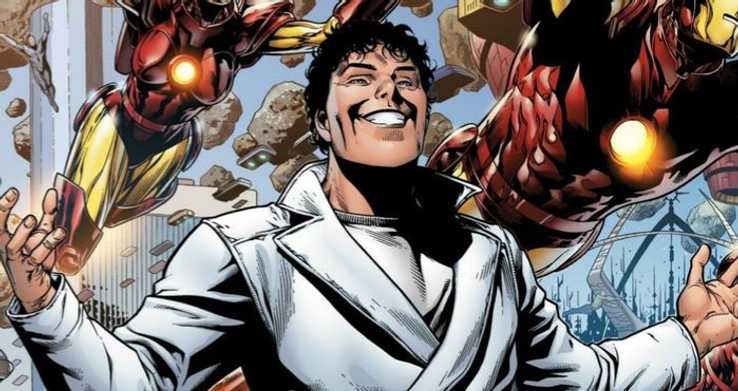 If one paid attention to the slightly overwhelming amount of minutiae that the MCU loves to put into just about everything then you might have noticed while watching the first two episodes of WandaVision that people are thinking that at least six villains have been set up at this time. That's right, six, and one of them might actually represent one or another villains depending on the direction that the show is going to head in. As of now, we get the idea that something isn't right, beyond the fact that Wanda and Vision are living within a sitcom world where they tend to feel a little off at times. But there have also been glimpses of the world as it exists outside this dream world, which makes it easy to think that Wanda has been captured or subjected to some sort of treatment that we don't fully understand as of yet. But the few setups that we've seen so far should be easy enough to look at given the fact that people have been analyzing and dissecting the episodes since the moment they first appeared on Disney+. And if you're thinking that it's only been a week since the show came out, you're right, but some folks don't waste any time when it comes to breaking everything down.
Here are the villains that would appear to be getting the setup.
6. Swarm
The emergence of the stranger from the manhole in episode 2 and the bees surrounding him is enough to make this a possibility, but it's been understood that Swarm was a Spider-Man enemy, which might have bigger implications if this is how things are going to work. It's also likely that the suit he's wearing identifies the guy as someone else as well but in a world such as the one that Wanda and Vision are currently occupying it's hard to say considering that there's so much going on that can be made to look like one thing or the other. But the bees were pretty convincing, so maybe there's something to that.
5. The Beyonder
The Strucker name-drop was pretty slick, but the hands on the clock are what was noticed by a lot of people since they point to the numbers that correspond to the issue when Vision was brought back to life and announced that he'd sensed someone with immense power coming. At one point the Beyonder captured several heroes and villains and transported them to Battleworld, his one personal world that he'd created to let them fight. Obviously things were sorted out eventually, and this is a pretty thin explanation since it could have something to do with Vision coming back to life and nothing else.
4. AIM
AIM has a nasty habit of taking over governments and twisting them to their own ends, and the suit that the guy with the bees was wearing could be one of theirs, or it could belong to SWORD, which could also have been overrun with AIM agents. It's difficult to say for certain with all that's been happening, but it does feel safe to at least throw the theory up and see if it sticks. Right now there are a lot of people wondering what in the heck is going on in the show and how it's all going to pan out eventually.
3. Mephisto
That whole 'for the children' line in the second episode has a lot of people thinking that the MCU's resident devil might be trying to slip in for a peek at what's going on, which would be interesting, to say the least since deciding on how he's going to look if he does come in could be kind of challenging for some and possibly problematic for others. He's been a part of Marvel in a lot of different ways though, so bringing him in eventually should probably be a priority.
2. Grim Reaper
This was pretty easy to see since we do get to see his customary helmet when Vision phases through the wall at one point, so it's easy to think that if the MCU is just setting up an intentional Easter egg then so be it, but this could be something that might get people excited if they go back to look for it now since at one time the Grim Reaper was actually a deadly opponent. As with all things though it's a matter of whether the MCU will treat him right, or if they'll their own way and do what they want.
1. HYDRA
Okay, so this one is kind of a gimme since HYDRA has already been around in the MCU, but it's also been kind of a joke since apart from the damage that was done in Captain America: The Winter Soldier, HYDRA hasn't really been able to stand up to a lot of heavy hitters. But if this is something that HYDRA has done in order to reclaim Wanda then it might be one of their most ingenious plans yet.
We'll see eventually just what's going on.