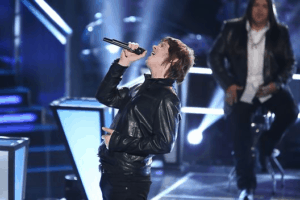 This week, proud Americans everywhere will place their votes in order to make a huge decision that is certain to affect the lives of others. The moment everyone has been waiting for is finally here…The Voice live shows in which the remaining contestants will be whittled down to the final top 12.
Tonight kicks off the first in a three night special live event on The Voice in which the teams finally get to begin facing off against one another instead of competing from within. Two teams will go up against one another each night, with the third night rounding out The Voice play-offs when America's votes are announced and the top 12 contestants are revealed.
Take note this week, however, if you are planning to DVR the shows instead of watch them live, you'll have to adjust your viewing schedule to make room for the other (more) important voting event occurring this week, the Presidential Election. After tonight's live episode, The Voice will take tomorrow off to let everyone watch the election coverage and return Wednesday and Thursday to finish off the live shows for the week.
The Voice airs this week Monday, Wednesday, and Thursday at 8/7c on NBC.