Rejoice Dead-Heads, The Walking Dead is almost back. Only 4 days and a handful of hours before we can all get our Living Dead fix on, and I don't know about the rest of you but the closer it gets the harder the wait.  Let's review where they left, then we'll take a look at some all new promo pics and see what they reveal about The Walking Dead 2.09 "The Suicide King".
"Made to Suffer" was about as perfect a mid-season finale as anyone could have dreamed up.  No surprise that it was written by The Walking Dead creator Robert Kirkman.  Everything from the confrontation between Micchone and The Governor, to the rescue of Maggie and Glenn, to the arrival of Tyreese and his crew, and finally the capture of Daryl and The Governor's turn on Merle had the air of massive implications.  By the time "Made to Suffer" came to an end, we were suffering; suffering with anticipate.  None of these major plot points was truly resolved.  Maggie and Glenn are free, but will Rick allow Daryl, his right hand man, to remain in the clutches of The Governor.  That would be a big no.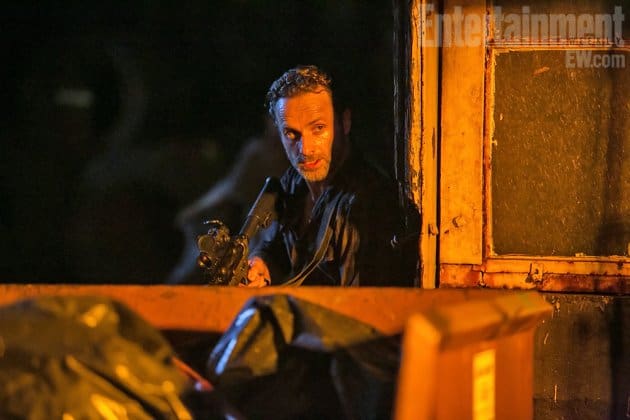 This promo pic from "The Suicide King", released by Entertainment Weekly, clearly shows that at least Rick returns to Woodbury, but this picture from The Huffington Post clearly shows that he doesn't go back alone, and is successful in rescuing both Daryl AND Merle.  Look in the shadows behind Maggie and you'll see the back of Merle's head.  Is Merle preparing to open the gate?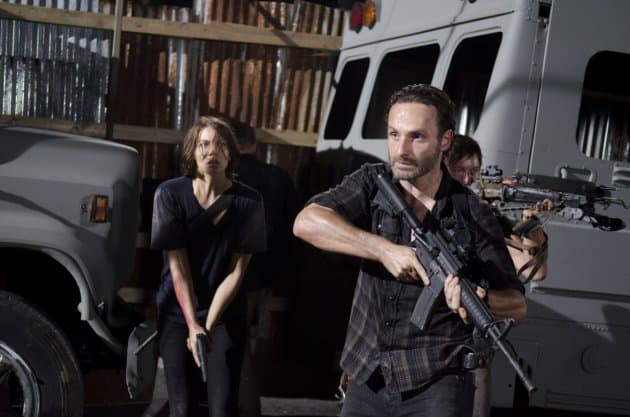 Speaking of Merle, from this image, also from HP, it looks like he suffers the loss of his "little friend".  And I was just starting to like that guy.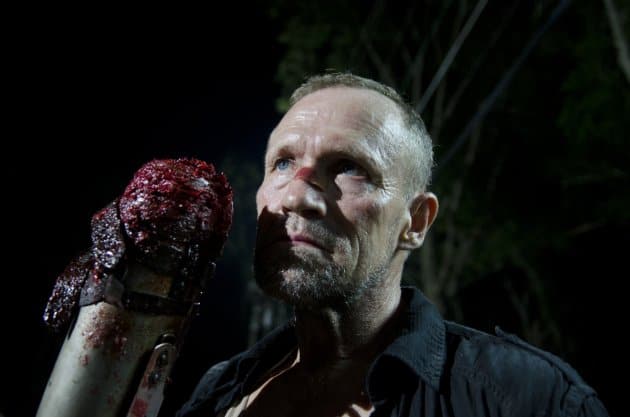 Then again, maybe that isn't his blood, as this gory shot from EW proves that he puts stubby to good use: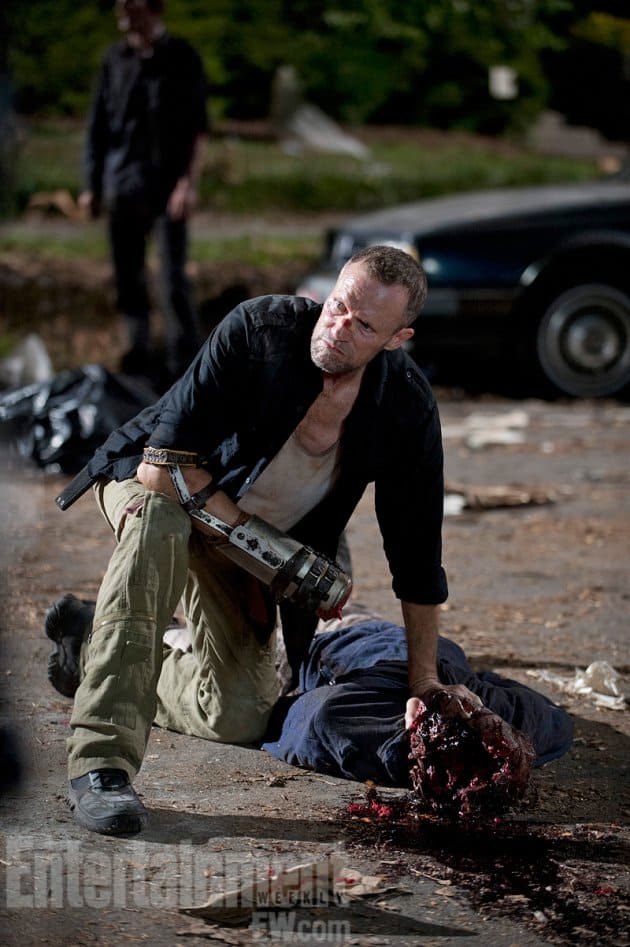 So with all of this evidence it is easy to see that, as many expected, Merle is 'rescued' from Woodbury along with Daryl, but the big question is whether or not Merle is a plant.  That might seem obvious to some, but there are those of us who wonder if The Governor's meltdown wasn't real.  And where does all of this leave Andrea?
In several trailers for "The Suicide King" we see The Governor ordering Andrea to go to The Prison  and stay there.  Is this him kicking her out, or is Andrea willingly going to The Prison as a mole?  Perhaps there is a larger deception being played out.  In some of these trailers we see The Governor and Rick having a conversation.  Could it be that Andrea is sent to The Prison to offer peace?  In the comics when Rick and The Governor meet, he returns without a hand.  I speculated in this article whether or not the taskmasters of the televised Walking Dead would invite the dozens of FX shots needed to digitally remove Andrew Lincoln's hand into their budget.  It's doubtful they will, but it's not such a stretch to think that The Governor might do something to rick that approximates that level of savagery.