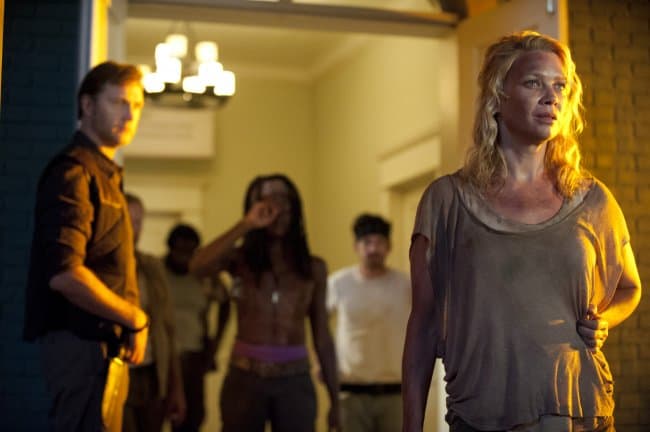 Warning, minor spoilers ahead … unless you are a fan of the comics, in which case prepare to squee.  Next to "When will we see The Prison?", the most frequent questions posed to The Walking Dead crew seems to be "When will we see Michonne?" and "When will we see The Governor?".  Well, we met Michonne last season—her stand in at least—and we've known for some time that David Morissey has been cast as The Governor, but I can now confirm when you will first meet The Governor, and give you a sense of how big of a dose you will get.
Sadly, within the first two episodes of The Walking Dead's third season you will not see any Governor, and only a tantalizing bite of Michonne.  That's okay because believe me, you won't want to take your eyes off Rick and the crew.  The first few hours do include the discover of The Prison, and the seizing of said structure.  Two hours of the most captivating television you will ever watch.
As for the Governor, episode 3.03 "Walk with Me" will give us an extended look into the world of The Governor, with ample screen time for Michonne as well.  Judging from the promo pics, it looks like the episode will focus almost entirely on Woodbury, the community The Governor, uh, Governs over.