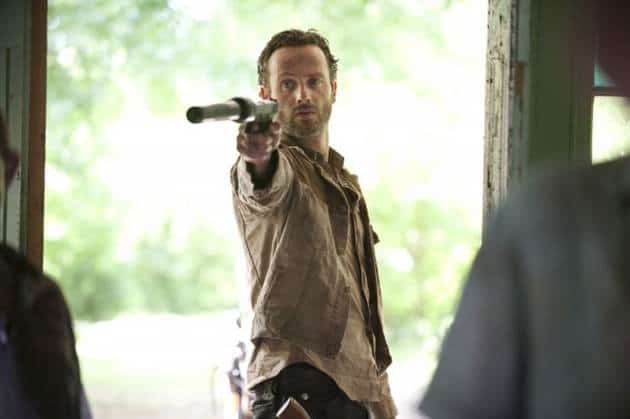 The Zombie Apocalypse will be televised! In case you haven't been following the news, the zombie invasion has begun in Florida. Unfortunately, it appears that the infection is spread via an obscure drug called Bath Salts so all of you doomsday preppers will have to wait for the cheap high to go mainstream before you can put your zombie killing skills into action. No need to be disappointed though, fans of walkers everywhere will rejoice to hear that AMC has planned a gigantic two day event to preview season three of The Walking Dead kicking off July 7th.
The event will feature a marathon of all 19 episodes of The Walking Dead seasons 1 and 2, and ending with a special live edition of Talking Dead with Chris Hardwick that will contain an exclusive first look scene from The Walking Dead. With season 2 ending with that little fangasm of iconic Walking Dead imagery and characters yet to grace the series–I'm talking Michonne and The Prison–I am giving even money odds that we will see either Michonne, The Prison Interior, or maybe even (squee!) The Governor (David Morrissey). Although, we could just see some whacko chewing some naked guys face off on a sidewalk – who knows!
The high point of the programming event, which will begin on AMC at 11:30am on Saturday, July 7th and Sunday, July 8th, will be the opportunity for one Walking Dead fan to win an opportunity to visit the set of the Walking Dead and be zombified!
At one point during the live show, Hardwick will reveal a special code to viewers, which they can use to enter 'The Walking Dead'Watch to Win Sweepstakes, at http://www.amcdead.com/. The winner will receive a trip to Atlanta and a 'stagger on'role as a zombie on the hit show.
Although it's not said, I'm pretty sure the process does NOT include a dose of Bath Salts.