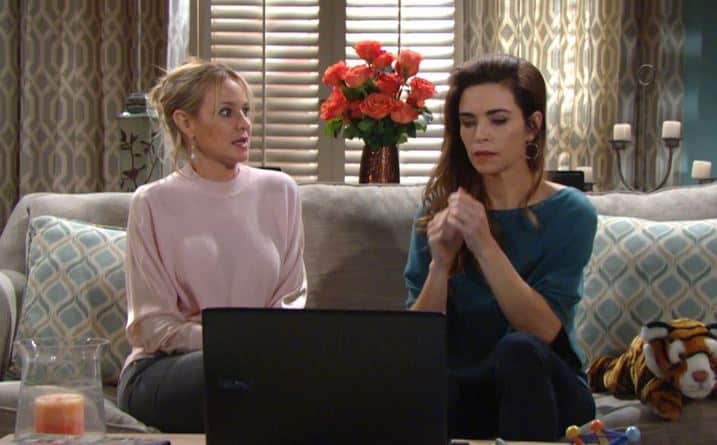 Young and the Restless fans are not all that amused by the way things are going for some people, but what are you going to do about that? We all watched as Victoria made the decision to reach out to Billy, even though we think this is a terrible idea. While we do always root for them as a couple, we don't think this is the best time for them to pursue a relationship with one another. There's so much they can do that will work for them, but we don't know that either of them are in the emotional place in life to get that together. They both have some issues they have to face, and they both have a situation on their hands right now that is not good for either of them. But, we do hope that they can get this to work for them in some way. We also saw that some good came of this week for Devon. He was able to let down his guard a bit, and that is nice for him. He's had a rough year, too.
This has been a very upsetting year for so many people, but things will turn around for them one at a time. Right now we are watching as Sharon works with Billy to make people miserable while also questioning the new man in her life about his wife and what she is doing in town. And that is not something she is good with. If he lies to her about this, she will not tolerate him one more moment. She's not in a place where she is willing to deal with another liar in her life, and we don't blame her at all. There is a lot happening in her life, and there is not much she's willing to deal with.
What's Happening on Young and the Restless
.⁦@ameliamheinle⁩ back on set with my long lost daughter!! pic.twitter.com/JHx6PKS6i4

— Eric Braeden (@EBraeden) November 20, 2018
We do love a show where the cast gets along so well when they are together, even if they don't get along when we watch them on television. They all want you to have a very good holiday week, so take that into consideration when you're annoyed with your own family on this beautiful day. They're only annoying because they love you so.
What's Next on Young and the Restless
Abby struggles with Arturo's past today on #YR. pic.twitter.com/S1J5GEnaGL

— Young and Restless (@YandR_CBS) November 19, 2018
Today is not a day when you will see a new episode. There is a holiday going on, and we hope that you have a beautiful day with your friends and family. It's Thanksgiving, and we do hope that you take a few moments to sit back, relax, and enjoy the time you have with your friends and family. This is a day that is meaningful to all people across our nation, and we think that there is always room in your life for a grateful heart. We know you have so much to offer, and there is nothing we want more than to see you have a Happy Thanksgiving with the people who mean the most to you.
The good news, however, is that there is a new episode on Friday. You will see Nikki and Victoria celebrate on the outside, but their inside is not where it needs to be. They are affected by the investigation that is going on around them, and it is all bad news in their lives. They are not happy, they are not thankful, and they are struggling. You will also see that Rey is going to question Nikki. He needs to know what is going on, how it is working, and what it means for her. She is nervous, but there is nothing we can do. Sharon will host the homeless, and her new family friend and his family will join her at Nick's place to do it. Awkward much? We think so, but good for us to see in life.
Stay tuned for more Young and the Restless and be sure to check out TVOvermind daily for the latest Young and the Restless spoilers, news, and updates.