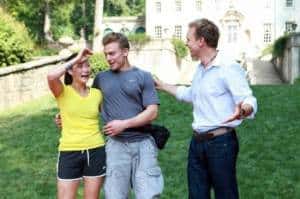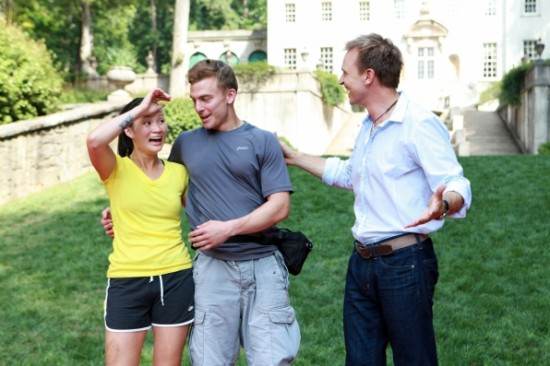 Following in the footsteps of Jeff & Jordan and Ethan & Jenna, Big Brother alumni Brendon & Rachel are making the leap from one CBS reality show to another. The volatile couple has signed on to appear on The Amazing Race for its upcoming 20th season. It'll have been less than a year since they appeared on Big Brother 13, where Rachel took home the top prize of $500,000, and two years since the couple met on Big Brother 12.
In non-reality couple news on the upcoming season of The Amazing Race, there are the requisite dynamics (twins, married couples, best friends), but you can also find a pair of federal agents, clowns, and professional athletes. There's even a basketball wife thrown in, but she's not a veteran of the VH1 series of the same name. Though the cast includes a variety of careers, the age range is a little smaller than usual (the oldest contestant is 45), which leads me to believe there will be a greater focus on physical challenges this time around. Considering the confirmation of five continents and 22 cities to be visited, more than season 19's total of 4 and 20, there may even be a little more travel gluttony to go along with the physicality.
Last season, engaged couple Ernie & Cindy (pictured above) outlasted dating couple Jeremy & Sandy and married couple Marcus & Amani to take home the top prize.
The Amazing Race 20 will premiere Sunday, February 19th at 8:00 on CBS. Check out the video below to familiarize yourself with the cast ahead of the premiere.
Do you have an early favorite already? How do you think the last few seasons of the show have been? Are you looking forward to taking another journey around the world (while sitting on your couch)?