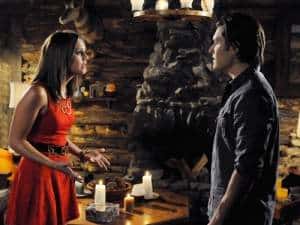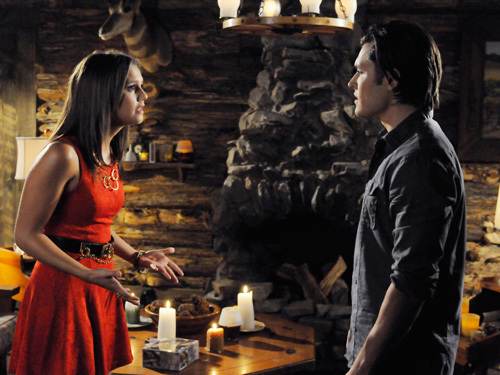 This past summer, ABC Family debuted The Lying Game, its second adaptation of a popular Sara Shepard book series. It didn't quite break through in the same way that the other adaptation, Pretty Little Liars, did, but for those of you either behind on the show or looking to add another show to your midseason schedule, it's not too late to hop on board.
Especially since ABC Family will be airing a marathon of the first 10 episodes of The Lying Game on New Years Day. Beginning at 9:00 AM, you'll be able to delve into the world of Emma and Sutton, twins separated at birth that have teamed up to find their birth mother. Along the way, they're confronted with the fact that Sutton's well-to-do, seemingly loving family may be hiding critical information and a whole host of secrets. The marathon concludes at 7:00 PM, following a midseason finale that took place at "Sutton's" 17th birthday party and ended on a pretty dangerous cliffhanger.
Once the season resumes, look for Buffy the Vampire Slayer's Charisma Carpenter to join the cast on a recurring basis as a character we've only heard/heard of during the first 10 episodes of season one. Her appearances should do a lot to shake things up on The Lying Game and make two characters in particular mighty uncomfortable. On a show about liars, it looks like the truth is about to be blown wide open.
The Lying Game, which stars Alexandra Chando (As the World Turns) as both Emma and Sutton, returns on Monday, January 2nd at 9:00 following the premiere of Pretty Little Liars.
Did you watch The Lying Game during its initial run? How do you think it'll match up with Pretty Little Liars? For those of you that have seen every episode, what do you think will come from the cliffhanger?