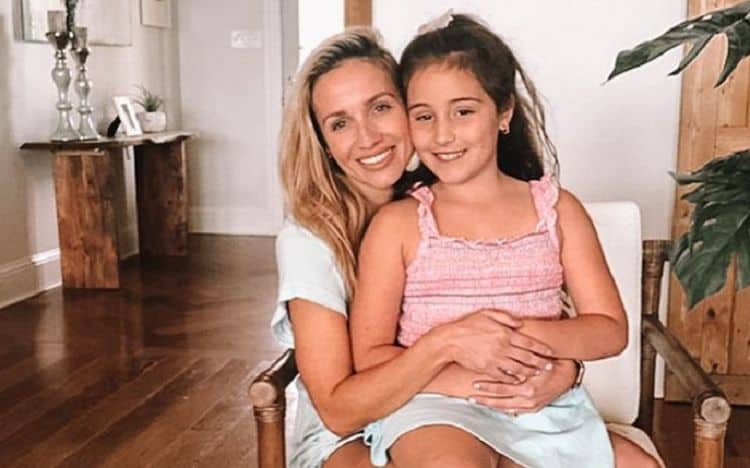 Thea Lissi has been through a lot over the course of her 28 years. Although she has made it through, her experiences haven't come without their scars. For that reason, she decided to participate in TBS's new reality series, Lost Resort. Thea along with 8 other has agreed to participate in a spiritual retreat in Costa Rica. During the retreat, Thea will work with healers to help assist her along her journey to happiness and inner peace. Even though the journey won't be easy, Thea is ready and willing to do what it takes to get there and viewers are excited to be along for the ride. Continue reading for 10 things you didn't know about Thea Lissi.
1. She's A Mother
Thea has an 8-year-old daughter name Suri who is her pride and joy. Being a mother is one of the reasons Thea was so interested in being on Lost Resort. In order to be the best mom she can possibly be to her daughter, she has to make sure that she is in a good place.
2. She Owns A Dance Academy
Thea is a talented dancer who has been dancing professionally for several years. She's also managed to turn her passion into a thriving business. She owns and operates a dance academy in Lafayette, Louisiana. Thea's Dance Academy offers events and classes for young dancers who are looking to improve their skills.
3. She's From Louisiana
There are some people who jumped at the opportunity to move far away from home as soon as they got the chance, but that doesn't seem to be the case for Thea. Louisiana will always be home to Thea. She was born and raised in a small town there and currently lives in Broussard. She enjoys working and living in the community and helping to develop the next generation.
4. Her Father Committed Suicide
Unfortunately, Thea is no stranger to tragedy. She's suffered some heartbreaking losses throughout the years including her father's suicide. Prior to his death, Thea's father was very abusive. Her relationship with her father is likely something she'll dive deeper into as the season goes on.
5. She Loves To Work Out
Staying in great shape is one of Thea's top priorities. Not only does regular exercise help her look and feel her best, but it also makes sure that she's able to execute difficult dance routines to the best of her abilities. She is also a strong believer in eating healthy and taking supplements.
6.She Enjoys Swimming
There's nothing better than getting outside and enjoying the peacefulness of a beautiful day. When Thea isn't busy with dance or other responsibilities, she loves to be around her loved ones and spend her free time hanging out by the water and going swimming. Since Louisiana can get pretty hot during the summer months, a pool is probably the best place to be.
7. She Wants To Work On Her Marriage
According to her bio on the TBS website, Thea is married to a man named Brandon whom she met at the gym. However, things haven't been exactly smooth for the the couple since they tied the knot. Throughout their marriage, they have had lots of ups and downs which include several breakups. At one point, Thea even began seeing somebody else which resulted in Brandon filing for divorce. The couple has since decided to work things out, but the journey back to happiness is proving to be difficult.
8. She's On TikTok
Thea is working hard to build a strong social media presence. At the end of 2019, she decided to make an account on TikTok. Since then, she has gained 2,222 followers and her videos have gotten more than 16,000 likes. Her content mostly consists of dance challenges and exercise videos.
9. She Likes To Travel
Just because Thea still lives near the place where she was born and raised doesn't mean that she hasn't gotten out and experienced the world. She loves to travel and has gotten the chance to visit some pretty cool places. Some of the places she's been include London and Grand Turk.
10. She Participated In Black Out Tuesday
Over the last several months, protests against racism and police brutality have taken place all over the world. Organizers even began creating ways for people to show their solidarity on the internet. June 2 was declared Black Out Tuesday and Instagram suers were asked to upload a black square to show their support for the Black Lives Matter movement and the fight to end racism. Thea participated in the virtual protest. She used a Bible verse about love for her caption.