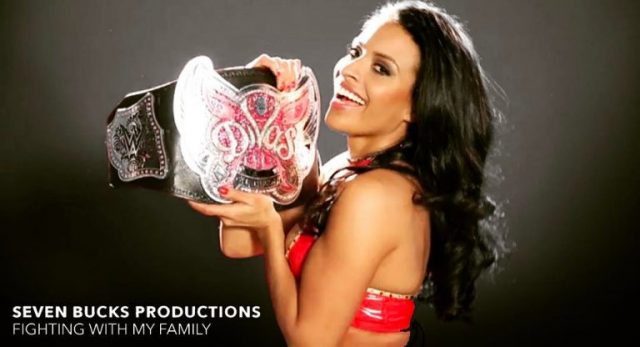 The cast of the WWE biopic about superstar diva Paige is getting larger and larger.   Recently it was announced that former TNA knockout Rosita whose real name is Thea Trinidad will play a WWE former Divas champion in the movie.  She joins an already impressive cast that includes Lena Headey and Nick Frost as Paige's parents.   The announcement came from Dwayne Johnson's Instagram account.   Dwayne "The Rock" Johnson is one of the producers on the film.
Johnson doesn't say who Trinidad will play though speculation is that she'll be playing AJ Jee.  When Paige debuted on WWE's main roster in 2014, she defeated then champion AJ Lee for the Divas Championship. Lee had held the title for 296 days prior to that, and could surely be considered a major part of Paige's story, especially if it ends with her winning the championship.  On casting the role, Johnson had this to say on Instagram
Casting the right woman to play our champion was critical. I wanted to keep the integrity of our movie's authenticity. We had to find a woman who not only has a real star quality, but she also had to have a real reverence and love for our unique wrestling business. Thea has been working extremely hard for years on the independent wrestling circuit and for those who understand what that means – you know how much one has to love our crazy business to work independently for years. She has a star quality, great presence, humility and is always all about being, "the hardest worker in the room". She's working her butt off to put on an outstanding performance in our movie. Congrats, Thea and welcome to the cast. Let's put in that work and move the crowd.
Speaking of Thea, did you know she was also a pretty decent cosplayer?  In particular she likes Harley Quinn and Mortal Kombat characters.
Check out some of her pics below: