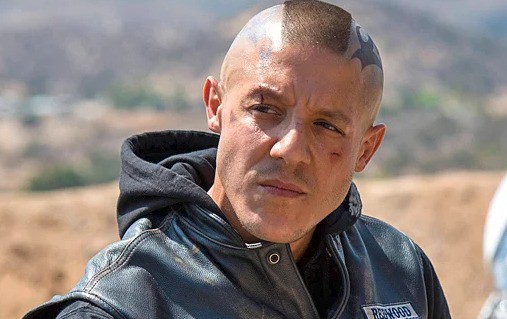 It's highly possible that no other actor could have taken on the portrayal of Juan Carlos "Juice" Ortiz as Theo Rossi did. For seven seasons of Sons of Anarchy, he played the role believing that Juice was a good guy–contrary to the opinion of many who viewed Juice as a one-time good guy who becomes a consummate villain. Rossi confided this to Sydney Bucksbaum in a 2016 interview for The Hollywood Reporter. Rossi had recently discovered that Juice was the character who single-handedly killed the most individuals during the run of Sons of Anarchy. The bit of trivia literally shocked Rossi, and he mentioned that twenty years in the future, he'd watch the series once more and count for himself.
Rossi had always viewed Juice as the character which was "a victim" because most things happened to him as he "side-stepped" his way through life. But Rossi also described Juice as an "incredibly intelligent chess player". Rossi described Juice as having had the ability to calculate his way through his plans, and the smarts to implement them.
Rossi grew up on Staten Island, living what he's called a family-oriented life in a blue-collar place. He said that families still have Sunday dinner together there, people know their neighbors, and people stand together. Though he described this life during a 2015 Tribeca Film Festival interview, he did so because he truly cares about family relationships, emotional stories, and how real life ultimately makes the best stories and the characters that inhabit them.
Ultimately Juice was stabbed and bled out horribly until he died. Though Sons of Anarchy came to an end in 2014, Rossi's career has continued. He formed Dos Dudes Pictures and produced Bad Hurt in 2014–his company's first feature film. He also took on roles in other films: When the Bough Breaks in 2016, Lowriders in 2017, and Ghosts of War in 2018. On television, he currently plays the role of the calculating, controlling Hernan "Shades" Alvarez on the series Luke Cage, which began in 2016.
Rossi and his wife, Meghan McDermott have had two children since the series ended. The couple has two sons, Kane and Arlo. Kane was born in 2015, and Arlo was born in 2017. Along the way, Rossi's been admitting that he's having his share of parenting failures, but he's also said that nothing is better in life, and that nothing else exists without family. It's not hard to understand how Rossi the intuitive family man could understand the essence of human relationships-even when they are their most raw. It's this essential conviction to depict human behaviors and interactions at their most real that infuses all of his characters.
It's also Rossi's belief that people must help people which has prompted him to support a wide variety of charitable causes. He's a Boot Campaign Ambassador, raising funds for wounded soldiers and those who suffer from post-traumatic stress disorder. He's harnessed the Sons of Anarchy cast for the annual Boot Ride to raise money for U.S. veterans. He gathered together family and friends to found Staten Strong after Hurricane Sandy wreaked havoc on Staten Island. The program is part of Boot Campaign and rebuilt three homes for victims after the storm hit the island. Rossi also supports The Human Society of the United States, with a focus on protecting street dogs.
Rossi views himself as a hometown kind of guy who enjoys telling stories about the things of real life. He's a humanitarian who is intelligent and compassionate. These qualities are huge keys to his ability to become the complex characters he plays. Add in other key trivia- he rode dirt bikes while he was growing up and he developed his acting skills while studying at New York's Lee Strasberg Theater Institute-and his long biography of truly interesting character roles in successful films and television makes a lot of sense. He was Juice- because he's one solid actor. He's also one solid human being- moving right along with the real things in life.