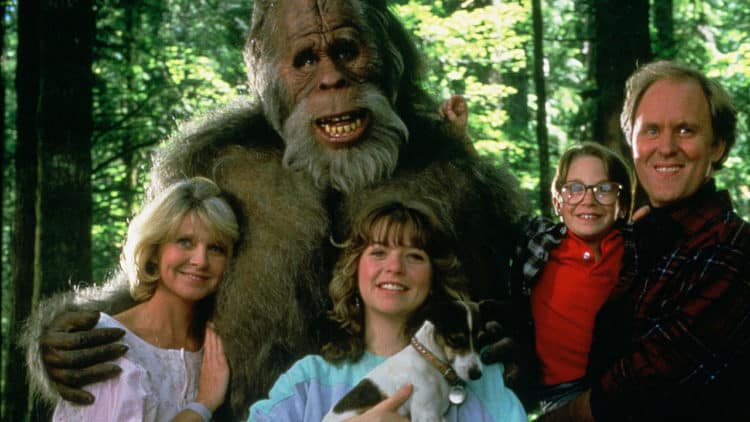 This feels like it could cause a few problems, don't you think? Not only is it making those that don't believe in Bigfoot roll their eyes, but the idea of being able to hunt down a Bigfoot is something that a few people might take a little too seriously, which in turn might make them 'forget' that there's a $25,000 reward to bring in the big hairy guy alive. Is anyone really thinking of what might happen should hunters try to tag and bag a creature that's tough enough to live in the wilds and obviously smart enough to elude capture and even up close attention by human beings? The belief part of this isn't the biggest thing since people are either going to believe or not when it comes to legends such as Bigfoot. But the downside is that what this really amounts to is that Oklahoma is attempting to up its tourist trade in a manner that can be easily replicated in other states and with a possibly better business model since if one wants to be entirely honest, the west coast is where the most Bigfoot sightings have come from, and as a result, it could happen that if Washington and Oregon really wanted to, they could yank the interest in their direction without too much effort since people around the Pacific Northwest already have a pretty good bearing on the elusive creature.
Given that Bigfoot sightings are only over one hundred in Oklahoma while in Washington alone they've been over six hundred and climbing, it's easy to see that if the northwestern state wanted to bump up their tourism trade they could probably take hold of this idea without too much difficulty. The only thing about that is that PNW tends to frown on hunting what many people would call living legends, and given the current state of things in the PNW any type of hunting is currently being called out after the issues with gun laws and rights over the past several years. When all is said and done though, issuing a bill that proposes to hunt down a Bigfoot even if the intention isn't to kill the creature feels like something that is being done for attention and to remind people to get outdoors more often. It's not the worst goal in the world really since people can definitely use the fresh air and make it an excuse to get out of the house and experience life a bit. As to the likelihood of seeing a real Bigfoot, well, that's for every person to decide for themselves since the old legends that a lot of us have grown up hearing about may or may not be real, but the fact is that we've enjoyed them all the same and it's been fun wondering for so long if they are or aren't.
But let's say Bigfoot is real, no doubts, no ifs, ands, or buts, just plain real and out there somewhere that people can find him. What in the world would make a person think that tangling with a creature that can survive in the wild would be a good idea? It's like saying that a person should go after a mountain gorilla just to prove that they exist when in truth many people could likely tell you that an encounter with a creature that outweighs a human being by however many pounds, is cunning enough to survive in the wild and stay out of sight, and can move about without being seen most times, is not the wisest move. Plus, thinking that one going in with the sole intent of hunting this creature might actually find that Bigfoot wouldn't take too kindly to being hunted with any type of intent. There aren't a lot of legends that deal with Bigfoot being violent, but the fact is that life is different out in the deep woods, where it's a matter of survival quite often as well as the natural beauty of the wilds. Sometimes that natural beauty isn't that great though since that whole 'survival' aspect means that eventually, one animal will turn on another, and unless Bigfoot is a vegetarian, then he's likely an omnivore that knows how to be violent on occasion and has no trouble throwing down if threatened.
Let's put it this way, you don't go out hunting a bear just because the animal is there, and you certainly don't go out hunting to bring animals home that often since the mere idea of tranquilizing a bear is something that even wildlife agents might find daunting now and again. But thinking of doing this to a Bigfoot might be even more so since there's no way to know what it's going to take to bring the creature down and how the Bigfoot will react. In short, this sounds like a great idea for tourism, but not so great if it turned out to be real.